COVID-19 had changed nearly every aspect of my daily life, the most obvious impact is on my consumer spending. It's interesting to observe how my expenses had changed over the past 6 months. I definitely will carry over some new habits post Cover-19 and will expect to see higher savings rate.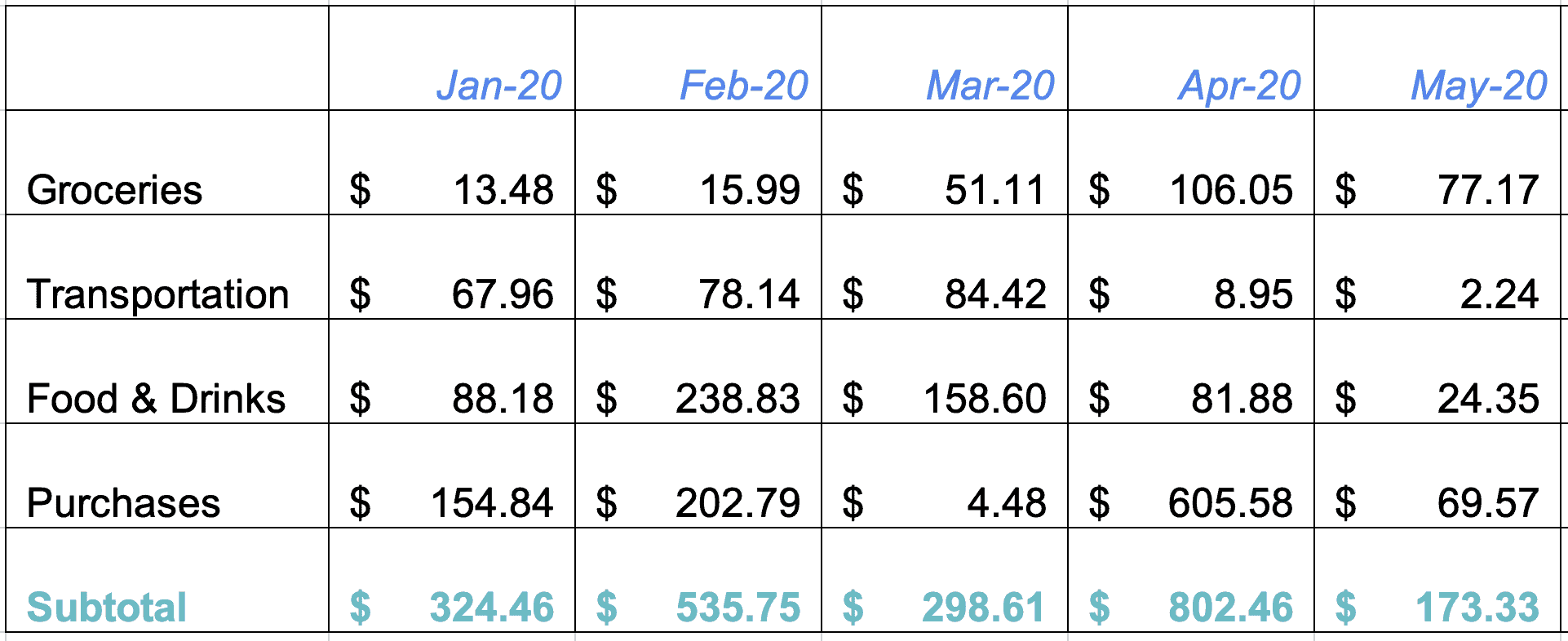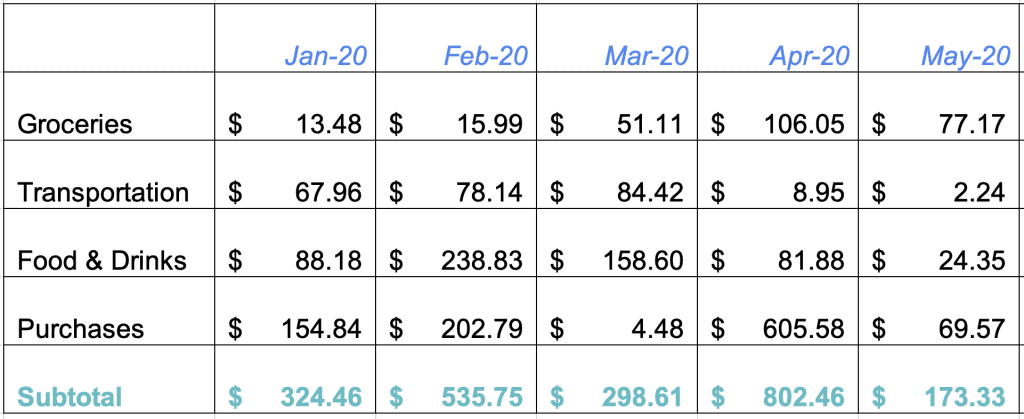 Changes to my consumer spending
Spent $0 on home entertainment and apparels for the past 6 months
I have spent much more on groceries (helping out with household expenses)
My transportation and dining out costs decreased drastically
For purchases, April's amount is exceptionally high because I spent on IPAD and Taobao. The cost of the Ipad is offset with miles (expiring) as I don't see myself travelling by early Dec 2020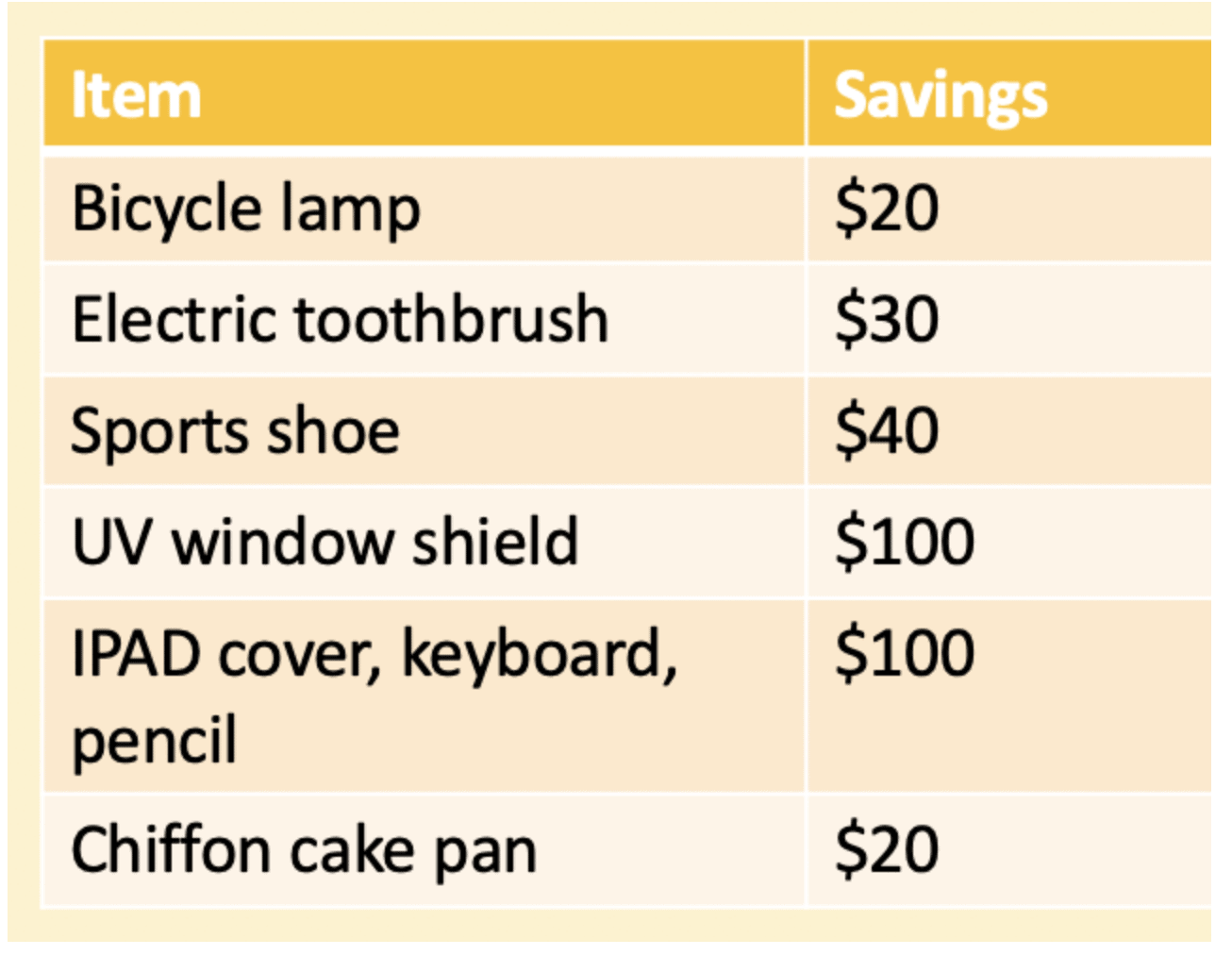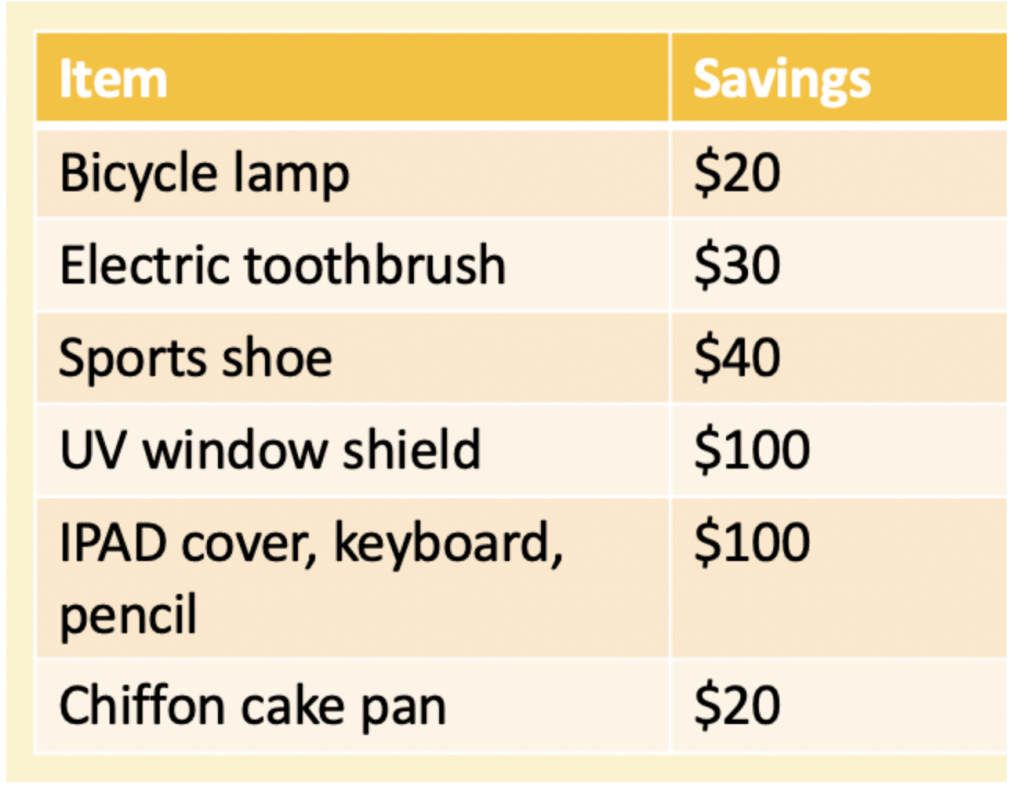 I usually do my shopping on Taobao/Aliexpress due to the insane cost savings (it could be 50% cheaper)
I am pretty excited that my dining out expenses halved from February to May. Although my groceries' spending increased significantly (cooking and baking), the amount is definitely much lesser if I were to dine out.
New habits that I will carry on post COVID-19
Reduced eating out
Now that I am so used to preparing my own meals and sweet treats, I will definitely think twice before eating out. For health and financial reasons. Continuing to rein in on my spending in this area means more money to invest.
Zero/reduced paid fitness activities
Before COVID-19, I had spent a total of $2.7k on Muay Thai and Yoga classes. While some activities definitely have to be done in person and with an instructor, I think I will pretty much stick to Youtube for my workouts. I noticed that Chloe Ting had gained close to 5 million subscribers during this period. The fitness industry has sure been shaken up.
Some observations around the world
McKinsey & Company did a neat report on the impact faced by various industries from Covid-19
Strategic consumer spending in home entertainment, necessities
Alarming decline: restaurants and out-of-home entertainment
Travel & Transportation: inevitable decline in revenue and jobs at risk
Apparel: worrying slowdown. Both online and offline sales for businesses the world over are also taking a major hit.
There's a positive relationship between optimism and higher spending. Generally, there should be a spending increase post pandemic even if life after the pandemic will look significantly different.
I look forward to carry on my higher savings rate and continue to DCA into VTI, Syfe and suitable stocks. Also, spending more wisely after applying these techniques to improve my investor psychology.
Just started telegram: feel free to join the group for the updates:)
Thank you for reading! Please like my Facebook page to get the latest updates.