Tesla, Inc. (TSLA)'s research and analysis are contributed by Edmund and Harry.
Tesla was founded in 2003 by Martin Eberhard and Marc Tarpenning in California. Both of them have an engineering background.
In 2008, Tesla made significant changes to its leadership team. Elon Musk took over as CEO of the company and fired 25% of the company's staff in October 2008.
Tesla Inc. (formerly Tesla Motors, Inc.)
designs, develops, manufactures and sells fully electric vehicles and energy storage systems
installs, operates and maintains solar and energy storage products.
The Company operates through two segments
Automotive: design, development, manufacturing, and sales of electric vehicles.
Energy generation and storage segment: design, manufacture, installation, sale or lease of stationary energy storage products and solar energy systems
The Company produces and distributes two fully electric vehicles: Model S sedan and Model X sport utility vehicle (SUV).
It also offers Model 3, a sedan designed for the mass market. Additionally, it develops energy storage products for use in homes, commercial facilities and utility sites.
Overview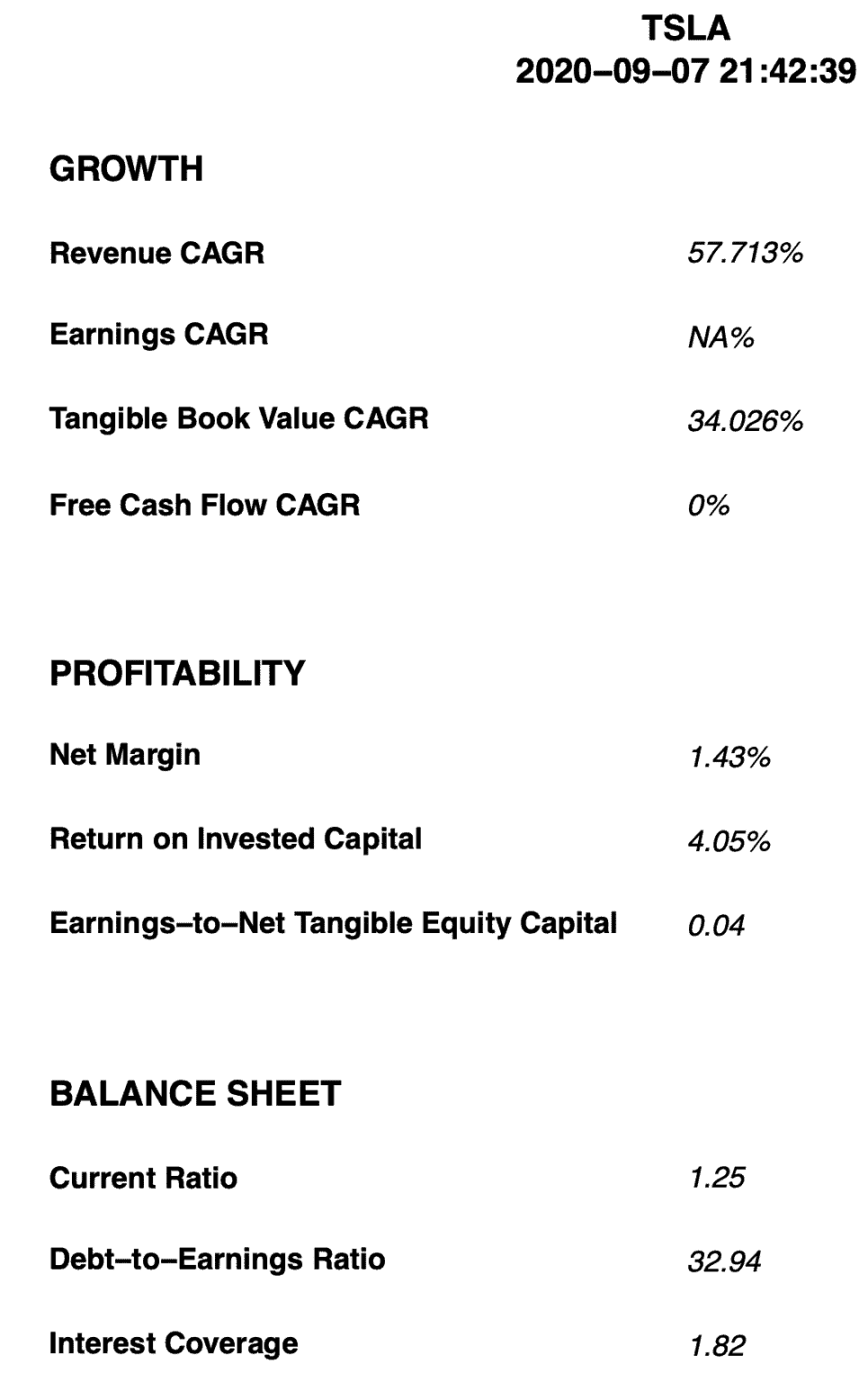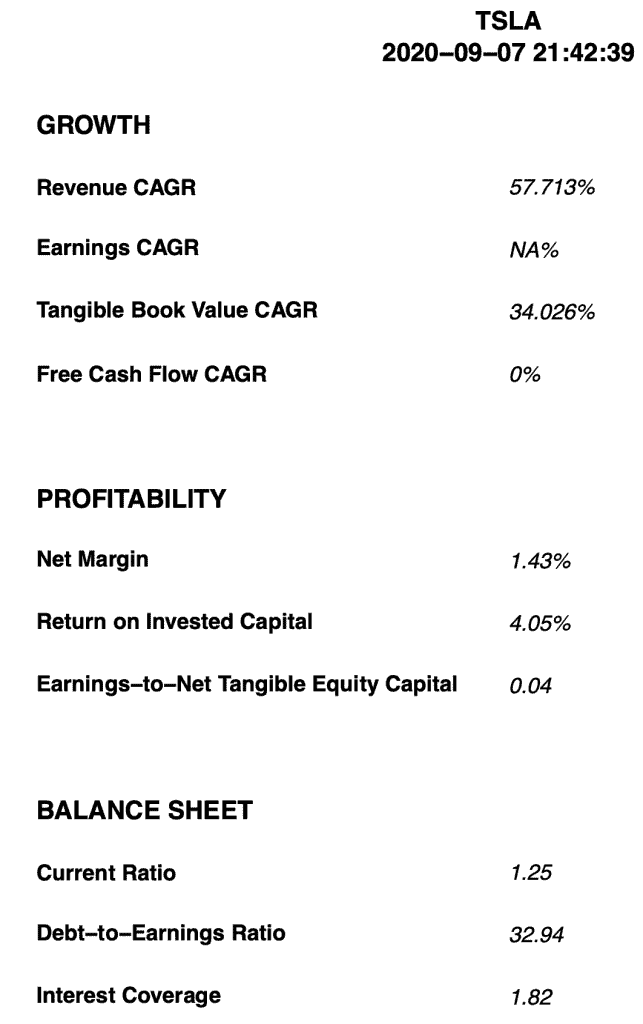 The structure of the article will be split according to:
Business (Automobile, Technology, Energy & Insurance)
Revenue Streams (Automobile sales, Full self-driving software, Solar panel/roofs and battery walls, ZEV credits & Charging stations)
Industry Outlook
Company Outlook
Financials
Potential price points for entries
Business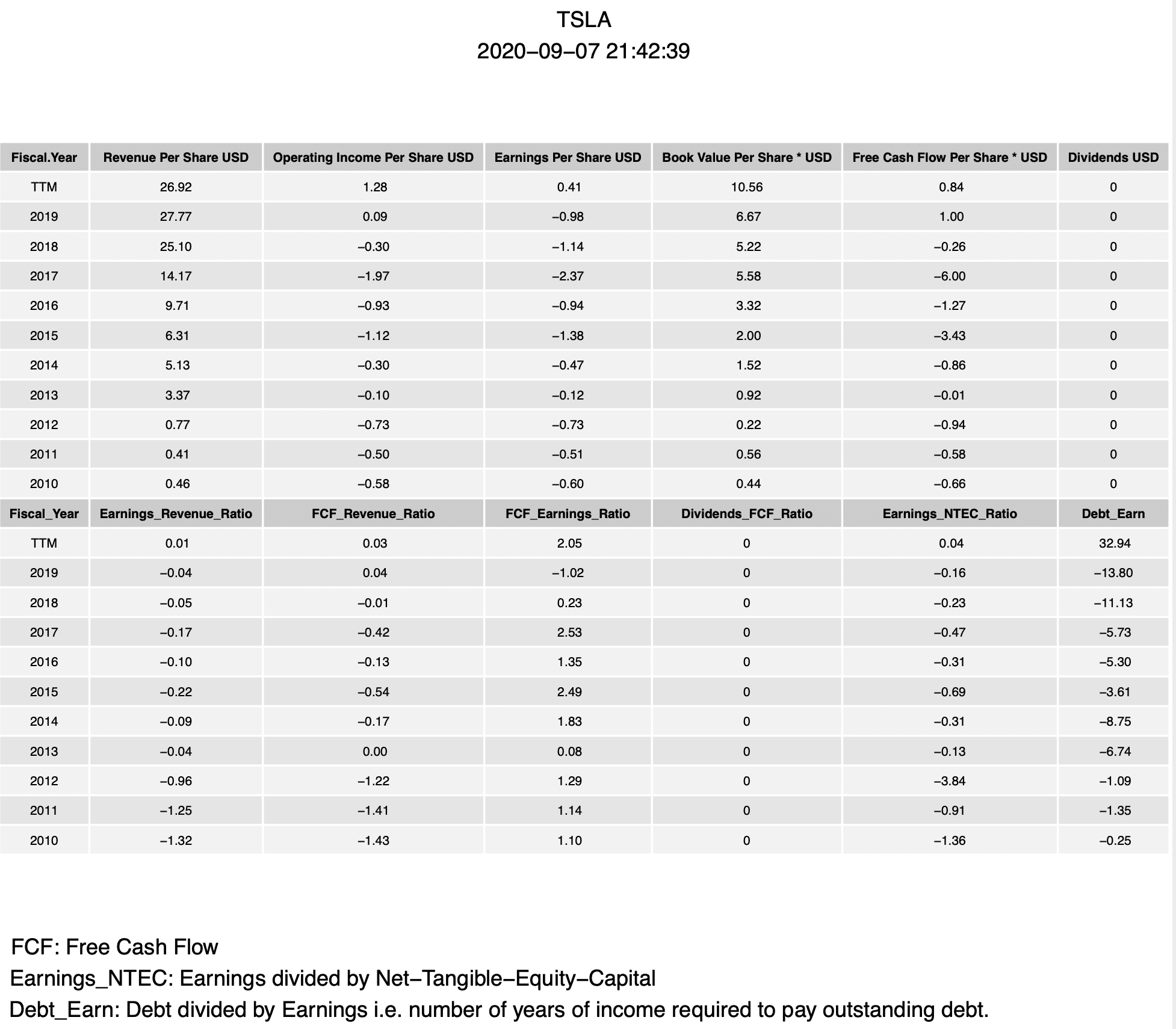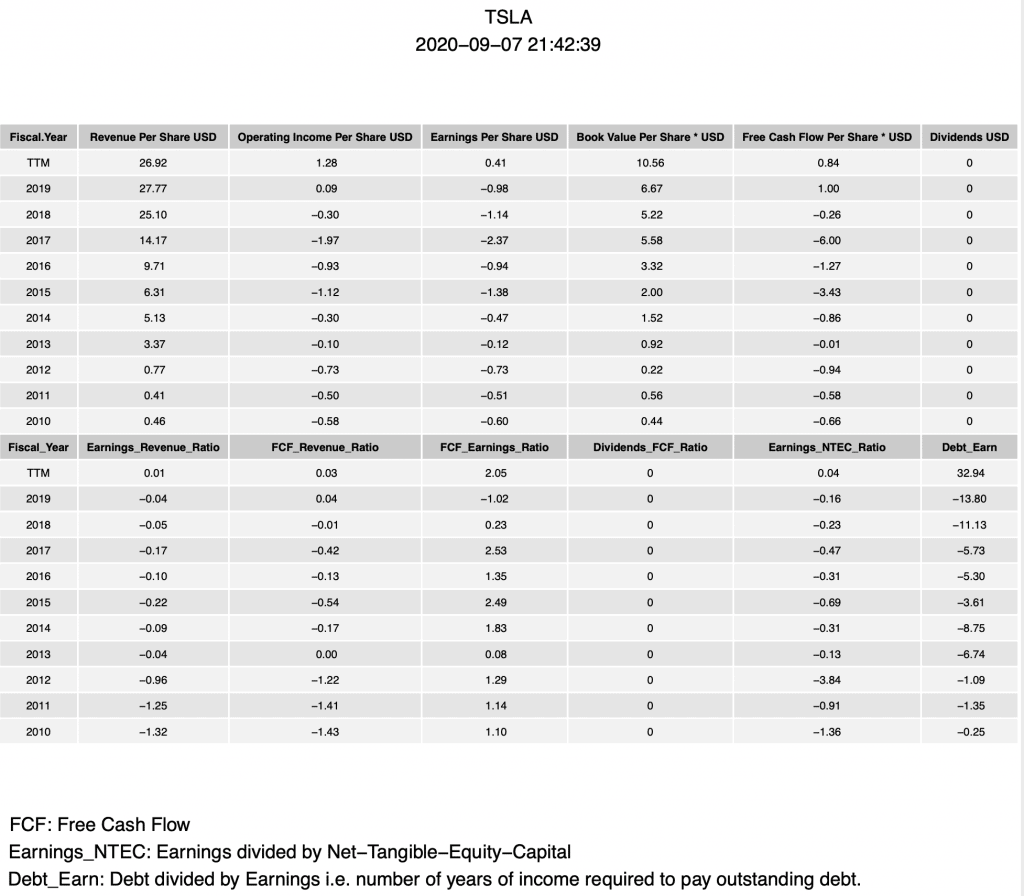 Founded in 2003, Tesla's mission is to accelerate the world's transition to sustainable energy.
Many know Tesla as an electric automobile company. But it is also a technology and energy company, venturing into the insurance industry soon.
Business (Automobile)
Tesla currently produces 4 different kinds of models: S, 3, X & Y.
What benefits do electric vehicles have over ICE (Internal Combustion Engine) vehicles?
Firstly, electric vehicles have far fewer moving parts than an ICE vehicle. This means that electric cars have a lower maintenance requirement compared to an ICE vehicle.
ICE vehicles will probably have to go for servicing every year or two, while the main degradation of an electric vehicle is the battery, which lasts around 10-15 years. This translates to lower cost of ownership on a yearly basis.
Besides this, electric vehicles run on electricity and the batteries can be charged at home at a lower cost. In comparison, ICE vehicles are required to be filled at the gas station, at a more expensive rate.
Performance wise, electric vehicles are more superior than ICE vehicles. Due to the nature of instant torque, electric vehicles can accelerate in an instant, making them way faster than ICE vehicles.
A Tesla model S can accelerate from 0-60 mph in 2.28 seconds, which is the same as the fastest Lamborghini Huracan Performante (2.3 seconds). Tesla Roadster, the sports car edition that will be released in the upcoming years, has the acceleration from 0-60mph in 1.9 seconds.
However, electric vehicles are currently more expensive as the bulk of the cost comes from the battery pack. The battery pack constitutes about 25% of the cost of the vehicle.
With increasing innovation in battery technology, cost of batteries will decline while prices of internal combustion engines will be kept constant. Hence, electric vehicles will become cheaper in the upcoming years (as evident from Tesla vehicles price drop over the past few years).
Another downside to take note: The range that the electric vehicle which it can travel with a fully-charged battery is lower than that of a fully-filled gas tank. This can create a "range anxiety" issues for drivers, especially in big countries (USA).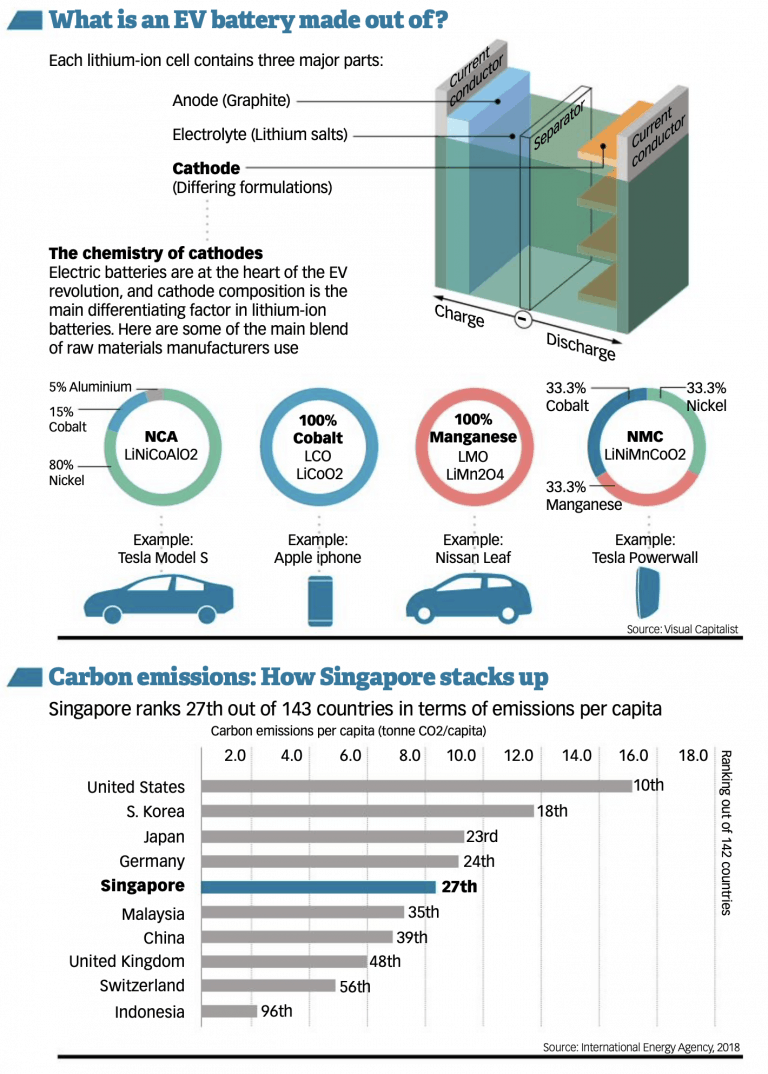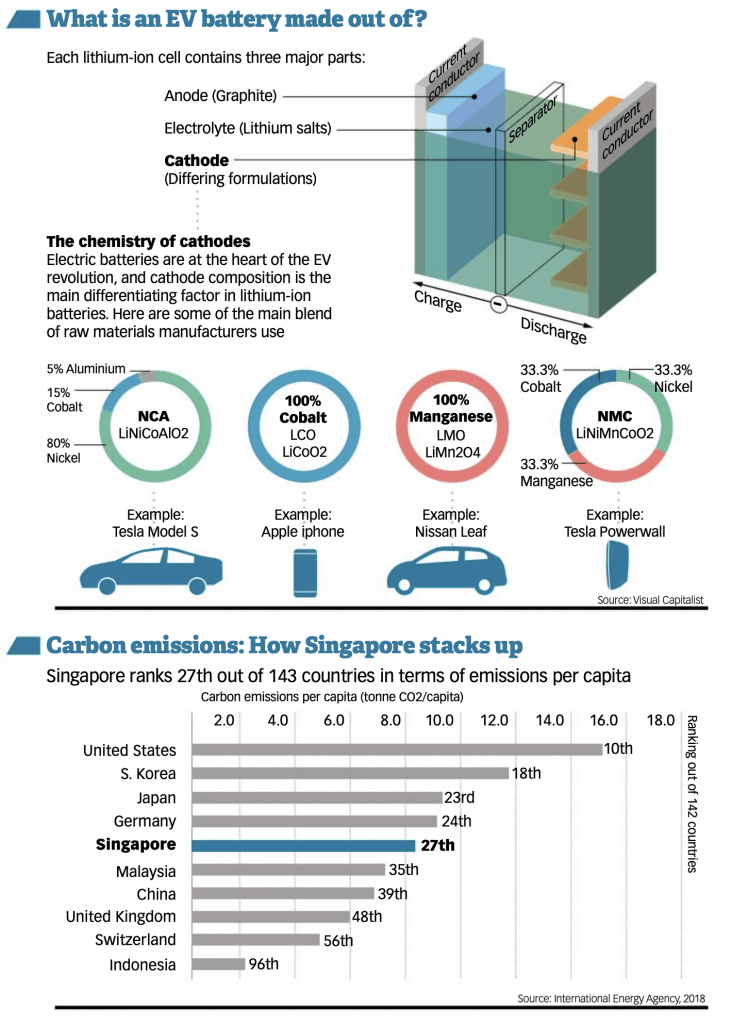 However, "Range anxiety" issues can be resolved in the future.
Electric vehicles will have greater ranges with improving battery technology
There will be an increasing number of charging stations
We might notice more car buyers selecting an electric vehicle over an ICE vehicle due to a lower overall cost of ownership, better performance and for environmental friendly reasons.
Business (Technology)
Tesla's vehicles are computers on wheels.
Tesla has two main technology advantages: software over the air updates & full self driving.
Unlike ICE vehicles, Tesla's innovative electric vehicles can constantly improve itself with over the air updates. These improvements include vehicle range, autopilot functionality, infotainment system, etc.
It is also one of the reasons why tesla vehicles do not depreciate as much as other vehicles, even electric ones. Some examples are as follow (3 year depreciations):
BMW i3: 60.4%
Nissan LEAF: 60.2%
Kia Soul EV: 58.7%
Hyundai Ioniq Electric: 47.7%
Tesla Model S: 36.3%
Tesla Model X: 33.9%
Tesla Model 3: 10.2%
There are many players in the market of full self driving capabilities. This will be the major breakthrough into huge revenue.
Currently the main players leading this technology are Waymo (Google), Mobileye, Uber & Tesla.
In my opinion, Tesla is leading the way due to the way they collect data. It collects data from consumers driving the vehicle while other companies are "hiring" people to collect the data.
Hence Tesla has more data advantages over its competitors and can possibly be the first mover to commercialize this technology.
Once this technology is fully commercialized, Tesla will be able to create the autonomous taxi network with no drivers. This will massively increase the value of the vehicles.
Business (Energy)
Tesla's energy business currently consists of the solar panels, solar roofs and battery. Elon musk mentioned that the energy business will be a bigger business than its automobile business in the future.
With solar panels/roofs, the consumers will be able to collect solar energy during the day and store them into the power walls for usage at night. Excess energy can be sent to the grid to receive money.
This drastically increased savings from electricity bills and can even bring revenue for the consumers through sending back energy to the grid.
Business (Insurance)
With their massive amount of data collected by Tesla, they will be moving into auto-insurance. Consequently, they are able to provide varying premiums to individuals. "Safer" drivers can have cheaper premiums. Unlike regular insurance companies who use several different assumptions and inaccurate risk models.
Revenue Streams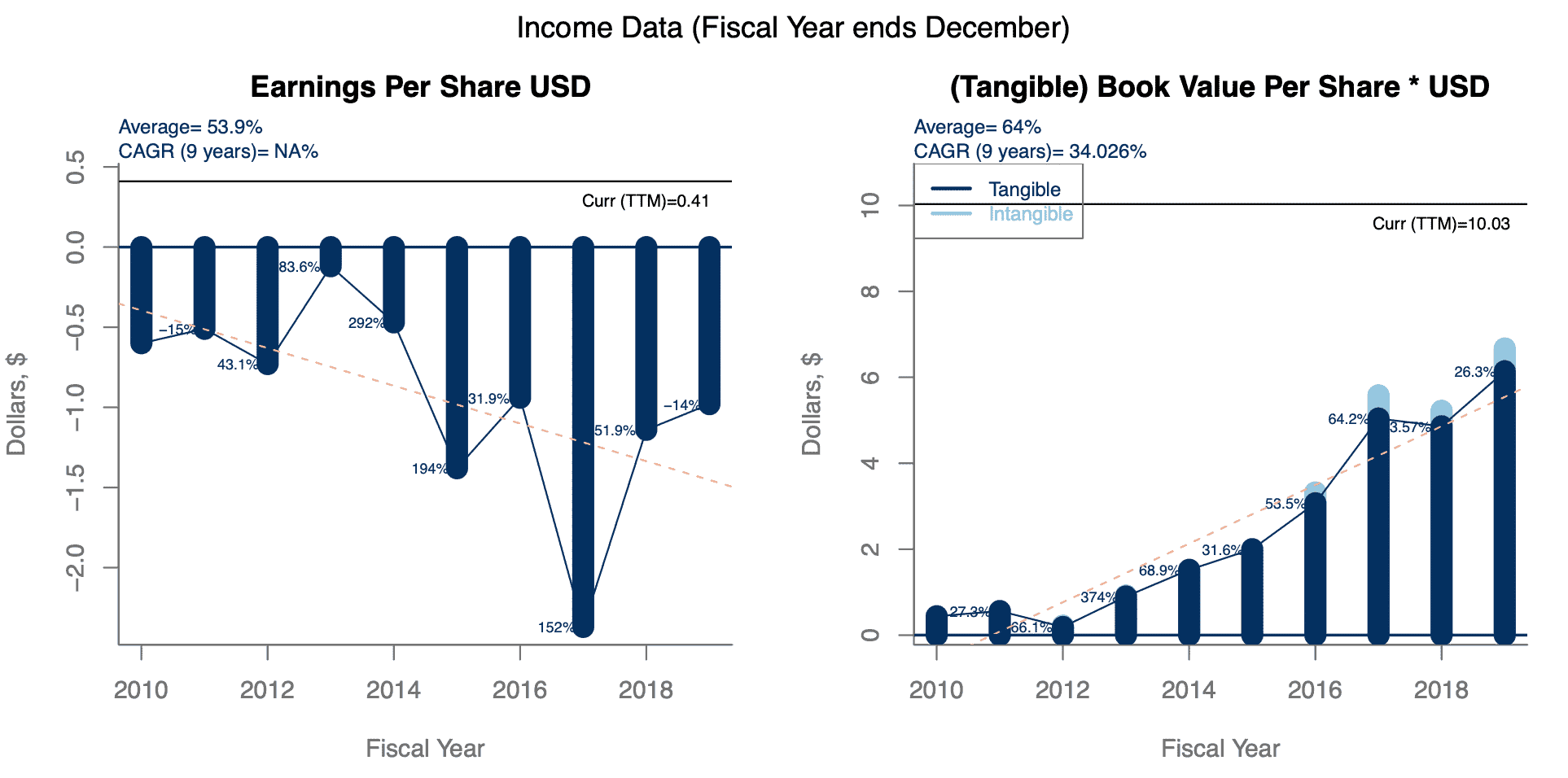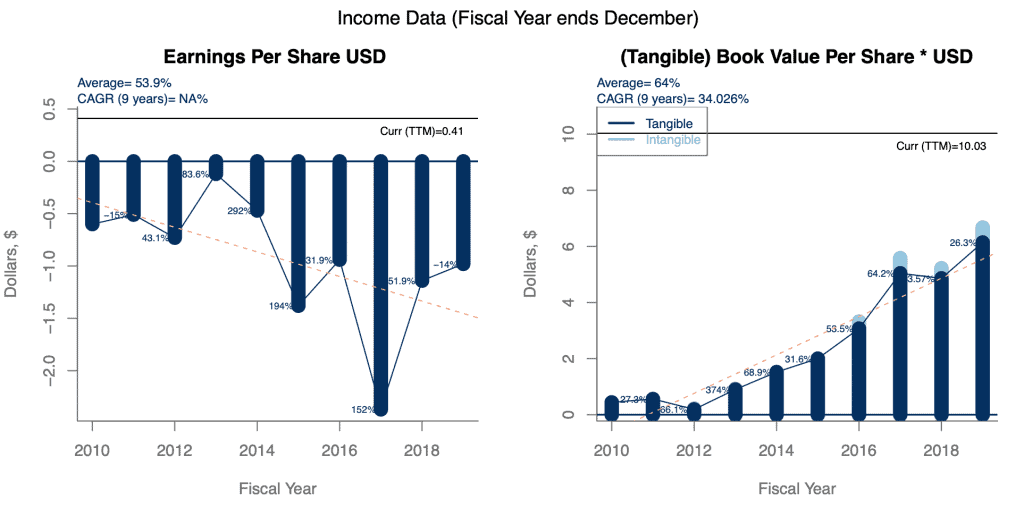 Tesla currently gets their revenue from the following:
Automobile sales
Full self driving software
Solar panel/roofs and battery walls
Charging stations
ZEV credits (Zero emission vehicle credits)
Automobile companies are required to hit a certain % production of electric vehicles. If they don't, they will have to purchase ZEV credits. Since Tesla produces electric vehicles only, these credits are essentially useless for them. As such, they could turn them inside full margin revenue.
Industry Outlook
Electric vehicles will increase overtime. Currently, it stands about 1% of the total vehicles on the road.
There are many government subsidies on the purchase of electric vehicles and ZEV credit % requirement increasing heavily in the upcoming years (to around 22.5% in 2025). Thus, the number of ICE vehicles will lessen at some point, especially with the huge value differences.
Company Outlook
Tesla is ramping up production massively, targeting 40-50% increase in vehicle delivery every year. If a target of 50% increase is achieved (which Tesla has been achieving since its founding), by 2030, Tesla will be delivering 20 million vehicles.
This will include the current 4 models, Tesla Cybertruck, Tesla Semi & probably a low price Tesla vehicle. Assuming a conservative price of 30,000 USD price per vehicle, Tesla will have 600 billion in revenue just from vehicle sales alone.
To put that into perspective, Apple's revenue is currently ~270 billion USD & Amazon's revenue is currently ~320 billion USD. Also note that Tesla is constantly innovating their engineering design.
For example, the Tesla Model Y's rear underbody is built with only two cast parts, compared to 70 parts for the Model 3, increasing efficiency and reducing costs.
Tesla's full self driving mode currently costs 8,000 USD (Increased from 5,000 -> 6,000 -> 7,000 previously) and will most likely increase even further as full self driving mode becomes a reality.
Currently, around 25% of the consumers opted for full self driving mode. Bringing forward to 2030 and taking conservative values of 12,000 USD for full self driving mode and ~30% consumers opting for full self driving mode, we are looking at high margin revenue of additional 72 billion USD.
Besides these, Tesla will also be massively producing a fleet of vehicles for autonomous taxi networks (with extremely high margin as the main cost of taxi business are the drivers).
On top of all these, we have yet to see how much revenue the energy business and the insurance business can bring to Tesla.
5. Financials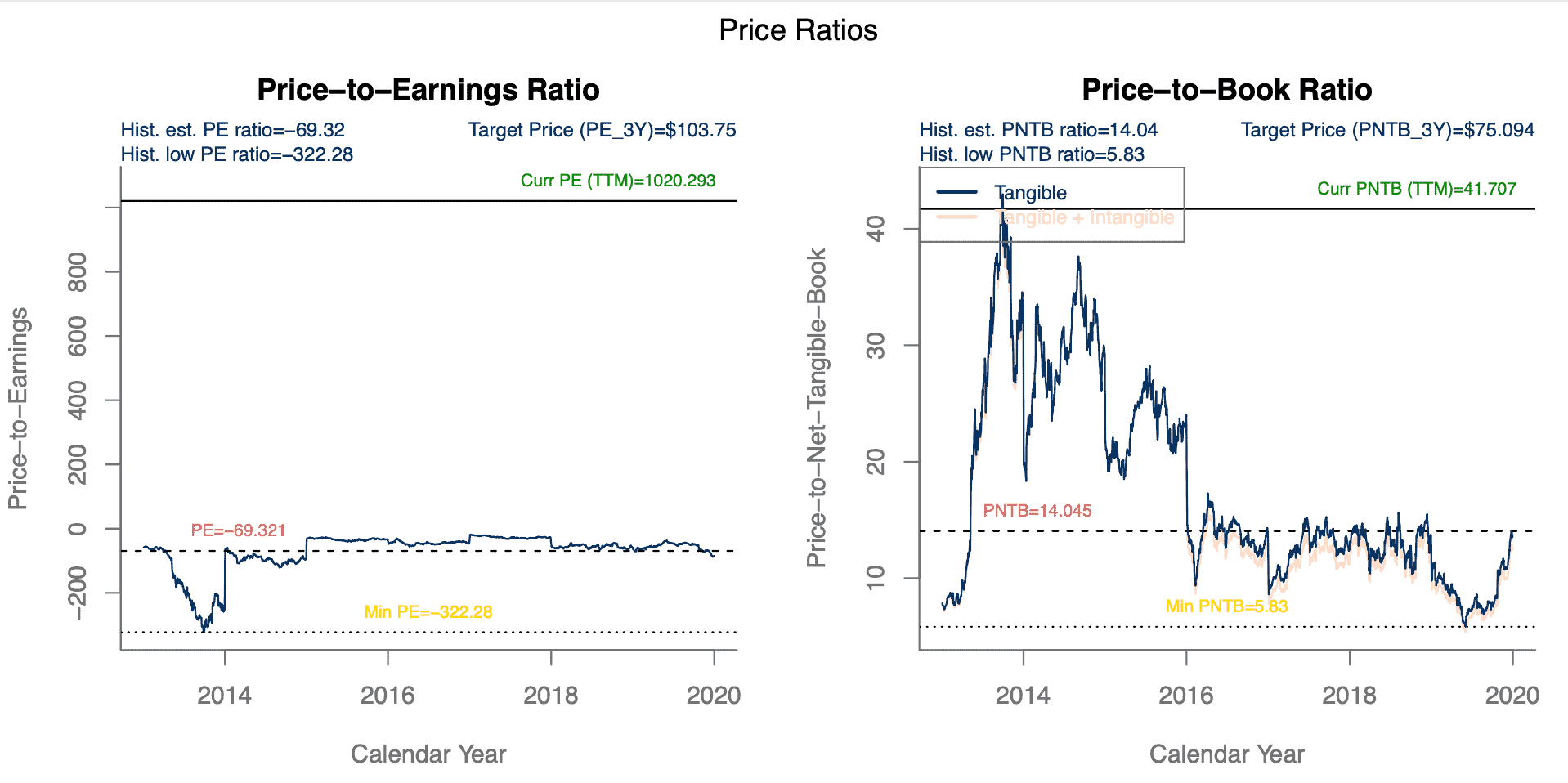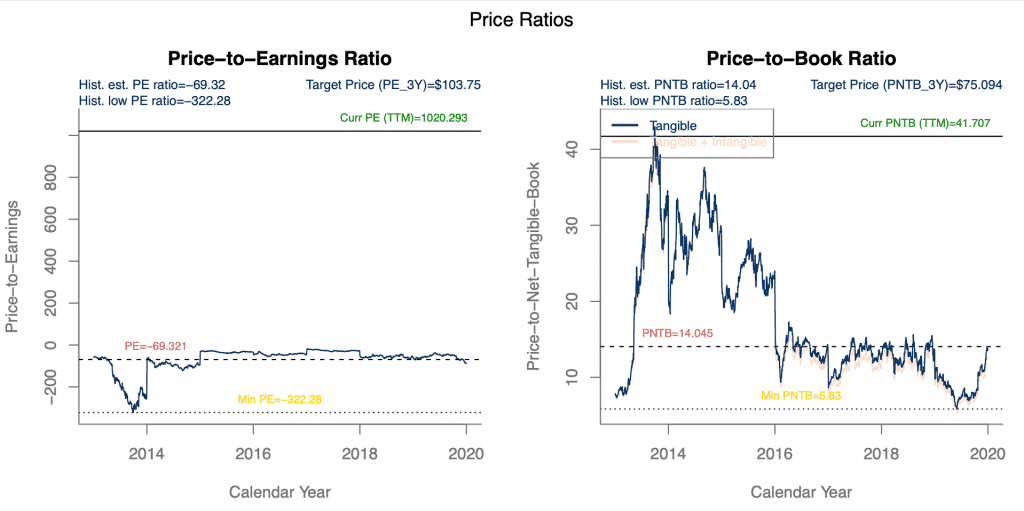 What matters for Tesla, at this point of time, may be the amount of cash it has.
Net income has little to zero amount of importance as it has to constantly reinvest all profits into ramping up more gigafactories. There is little need for hyper growth companies to produce high amounts of net income.
Currently Tesla has about 13.6 billion USD (8.6 billion USD + 5 billion USD raised recently from share dilution) and this is sufficient to build up multiple gigafactories.
Tesla's cash position is so healthy that it can continue production for another 2 years without earning any revenue. There is 0 doubt that Tesla will successfully tide through this pandemic, eliminating competitions who are strapped on cash.
6. Potential price points for entries (In my opinion)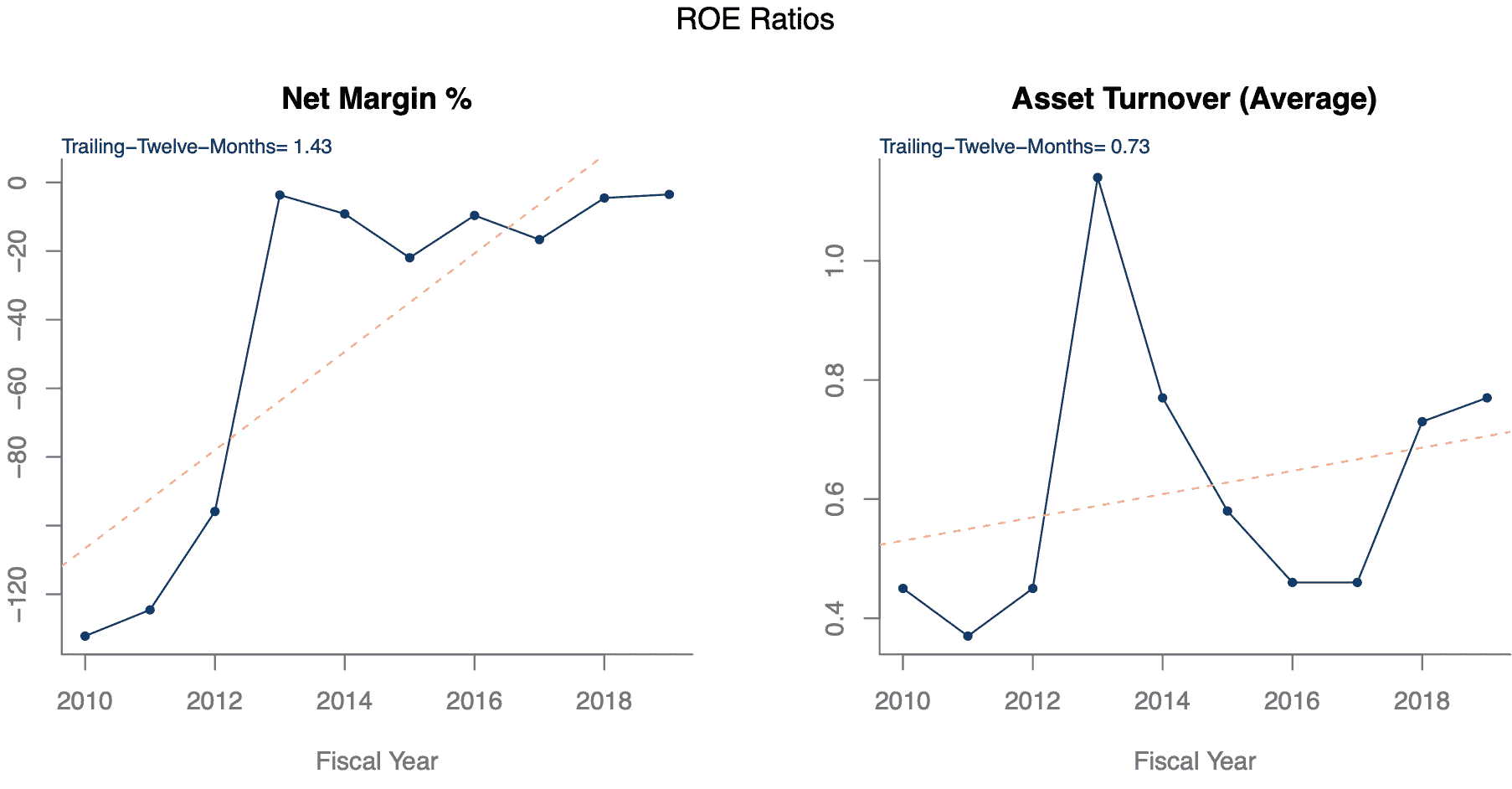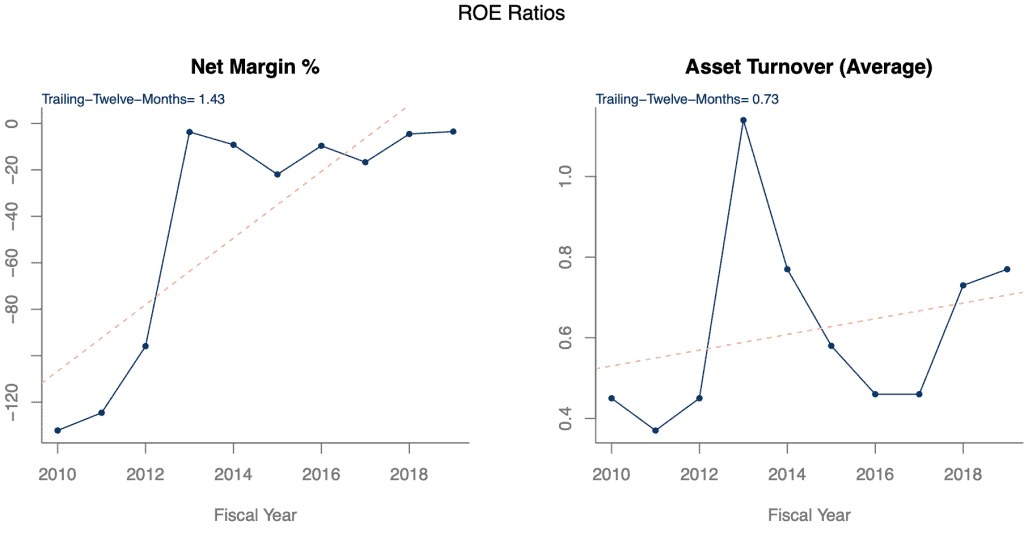 First entry: Anytime
Second entry: $330-$340
Third Entry: $300-$310
Fourth Entry: $270-$280
Fifth Entry: $250
Load the boat: $200
Tesla may become the largest company by 2030. To many, Tesla's chart looks like a bubble. But if one does his/her research more on the company, he/she will start to understand how disruptive
Tesla is potentially eliminating many competitors who are unable to keep up to its innovation. This is literally an Apple/Amazon in the making and is just beginning in this decade.
Of course, like I mentioned previously, it is an extremely controversial and volatile stock as there are many people who believe Tesla is overvalued/in bubble territory.
For investors who cannot stomach huge price swings, this is the #1 stock to avoid. But for investors who believe in the company, and also in Elon Musk (who has so far been successful in all the companies he ran; such as SpaceX & Paypal), Tesla should be a stock that they should own. 
Thank you for reading! Please like my Facebook page to get the latest updates.