I will be posting a short summary of Global Outlook to monitor the market movements. I hope this will help us make sound investment decisions, and filter out the noise in the market.
Jun 2022
1st: US markets reopened to another choppy session. Rising fuel cost, broader global inflation, boosting calls for a 50bps move by the ECB on the Jun 9 meeting, even as key officials such as President Lagarde and Chief Economist Philip Lane had signalled that quarter-point increases are more likely.
2nd: Investors are gauging the impact of the start of the Fed's quantitative tightening move, positive sentiments of China's easing lockdown measures, inflation woes, Russia's potential exit from the cartel
3rd: OPEC+ agreed to up the degree of its oil output hike by about 50% to 648k barrels per day for July and August (supply boost amounts to just 0.4% of global demand over the period) Fed Vice Chair Lael Brainard downplayed the idea of a pause in the September FOMC meeting, saying "Right now it's very hard to see the case for a pause." She added that, if inflation persists, there is a case for a 50bps hike in that meeting as well, following similar moves in June and July.
6th: The ECB, in particular, is set to end its bond purchases on Thursday - potential interest rate hike as early as July this year. Other central banks are also expected to dial up their hawkishness as inflation expectations become increasingly entrenched (prompting more aggressive monetary policy tightening in advanced economies)
7th: Overnight jitters on Wall Street is weighed against a potential easing of regulatory constraints on Chinese tech companies. Market sentiment in China continued to improve on Monday thanks to the improving Covid situation. Adding to this positive sentiment is the news that Chinese regulators are concluding investigations into tech company Didi, which will allow its app to be restored to app stores very soon.
8th: The World Bank further cut its 2022 global growth forecast to 2.9% YoY, from 4.1% and 3.2% in January and April 2022 respectively (rising inflationary pressures and interest rates). China's gaming regulator issued 60 gaming publishing licenses. This is the second batch for this year after the regulator froze the approval for nearly eight months. This may bring relief to China's tech sector as this may be a signal that the regulatory crackdown may have already peaked
9th: Wall Street was hit with losses overnight and amid news of the OECD's global growth forecast downgrade from 4.5% previously to 3.0%.
10th: Wall Street endured a tough session on the back of the hawkish ECB and partial Shanghai lockdown, with the S&P 500 index losing 2.4%. The ECB kept benchmark rates unchanged as widely expected and will officially end its net asset purchase programme on 1 July, as announced in yesterday's monetary policy meeting. It also said it will raise its interest rates by 25bps in next month's meeting and may possibly increase the hike to 50bps in the September meeting. The inflation forecast for the Eurozone has been raised from 5.1% to 6.8% in 2022, and 2.1% to 3.5% in 2023.
13th: US CPI accelerated to 8.6% YoY in May, beating expectations of a 8.3% YoY increase and April's figure of 8.3% YoY. The print of 8.6% YoY is also a fresh high since the inflation crisis of 1981/82. Markets are now expecting an even more aggressive tightening stance from the US Federal Reserve on the back of Friday's inflation data. Fuel oil (+16.9% MoM), airline fares (+12.6% MoM), piped utility gas services (+8.0% MoM) and gasoline (+4.1% MoM) led the price increase across the CPI baskets. More volatility is expected in the markets in the coming week, with stocks likely to face selling pressure and bond yields possibly inching higher. For the week ahead, the FOMC is expected to deliver a 50bps rate hike as indicated in the Fed minutes released back in May. However, markets will be on the lookout for any hints regarding its future rate hike trajectory which will steer their expectations of the Fed's degree of aggressiveness and the possibility of a recession.
14th: The S&P 500 index fell 3.9% overnight and is now 22% down from its January high. US 10Y Treasury yield hurdled some 20.4bps in a single session to close at 3.36%. Market chatter is growing that the Fed may hike more than 50bps in this week's FOMC meeting. The risk-off momentum is likely to carry on through the week
Weekly macro report (15th June)
Markets are expecting the FOMC to raise the Fed funds rate by 50bps over its two-day meeting this week. This comes after the red-hot inflation print released last Friday showed that inflation has yet to peak in March, fuelling concerns of a possibly more aggressive Fed in order to rein in price increases, which may however, tip the economy into a recession.
World Bank cut its 2022 global growth forecast from 4.1% to 2.9% and warned that the
global economy could plunge into a period of stagflation which will draw parallel to that of
the 1970s. This is almost half the 5.7% growth expansion seen in 2021.
Growth is predicted to float around the 2.9% level in 2023 and 2024, and inflation in most
economies is expected to remain above target levels.
Separately, OECD has also revised its 2022 global growth forecast downward from 4.5%
previously to 3.0%, and expects growth to slow further in 2023.
16th: The Fed hiked 75bps to 1.5-1.75% in its biggest increase since 1994 and signalled that the benchmark
rate may rise by another 175bps to hit 3.4% by year-end and reach 3.8% by end-2023 before easing to 3.4% by end-2024. The S&P 500 ended a 5-day rout to rally 1.46% while UST bonds also gained with the 10-year yield down 19bps to 3.28%.
20th: Markets were whipped last week and might continue to face more of the same selling pressure this week. An outsized 75bps rate hike from the Fed last week turned the screw on spec longs, and Powell's testimony before Congress this week may shed further light on the Fed's decision. The crypto space continues to suffer from the most intense selloff across nearly all asset classes.
21st:Markets have taken a beating for more than a week now and we expect bearish pressure to possibly sustain in the sessions ahead.
22nd: The US markets reopened yesterday after the long holiday weekend on a strong footing. The S&P 500 rose 2.45% while the Nasdaq was up by 2.51%.
23rd: The Wall Street rally snapped as Fed Chair Powell noted the possibility of US recession risk. Fed Chair Jerome Powell said that a US recession is "certainly a possibility" in a Senate testimony yesterday and that it will be "very challenging" to achieve a soft landing for the economy.
24th: Fed Chair Powell reiterated his "unconditional" commitment to fight inflation in the second day of Congressional testimony. While more rate hikes are still seen to be coming just as the Fed telegraphed, the uptick in recession concerns has been getting more palpable.
27th: US equity markets capped Friday with a strong rally despite a soft University of Michigan print (at a record low of 50) which saw its inflation expectations gauge revised lower for June from a 14-year high to 3.1% for the next 5-10 years. The S&P 500 rallied 3.06% in its biggest gain since May 2020, while VIX declined to 27.23. UST bonds also bull-steepened on Friday with the 2- and 10-year bonds yields falling to 3.06% and 3.13% respectively, as bond investors fluctuate between inflation and recession fears
May 2022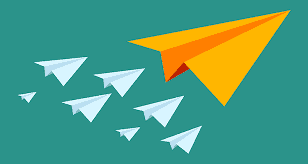 4th: Bracing for the Fed's expeditious rate hike trajectory and Quantitative Tightening strategy and also the possibility of 75bp rate hikes), coupled with concerns about China's regulatory tightening (especially for tech companies)
5th: 50bps hikes will be the pace going ahead according to the Fed. The FOMC unanimously hiked 50bps for the first time since 2000 to 0.75-1.0%
9th: Future types of power in Singapore may include solar, wind, geothermal and hydro. Chinese Premier Li warned of a "complicated and grave" employment situation amid efforts to contain Covid infections through tightening curbs in Beijing and Shanghai
10th: Concerns over supply chain disruptions and stalled economic growth increasingly grew
11th: Fed officials reiterated their preference for continued 50bps hikes over 75bps hikes overnight
12th: The market, as implied by the Fed fund futures, are still pricing in a 50bps rate hike by the Fed across the next three FOMC meetings (June, July, September), despite the relatively strong US April CPI figure.
13th Taming inflation was still the Fed's priority at this point and reiterated the June and July FOMC meetings are likely to see 50bps hikes, although he has not ruled out the possibility of 75bps hikes down the road.
17th: China's economic slowdown was more apparent in April
18th: Central bank would continue to hike interest rates until inflation comes off in "a clear and convincing way" even if it requires going past neutral and therefore brings some pain to the US economy
19th: US consumption impacted by high inflation. "if there are no significant changes in the data in the coming weeks, I expect two additional 50bps rate hikes in June and July" and "after that, I anticipate a sequence of increases…at a measured pace"
20th: USD weakened, Fed is poised to raise interest rates by 50 basis points
23rd: US growth slowdown and inflation concerns
24th: Some recovery in risk appetite overnight after US president Biden signalled for some concession on China tariffs. Issues include persistent global supply chain problems, elevated food and energy prices, unresolved Russian-Ukraine tensions, China's Covid-related lockdowns, Malaysia will halt chicken exports from 1 June (About 34% of S'pore's chicken imports last year came from Malaysia) and recent emergence of protectionistic measures in various countries due to growing food inflation and security concerns. Fed's Bostic opined it "might make sense" for a rate pause in September after the two anticipated 50bps rate hike in June-July to assess the impact on inflation and the economy.
25th: Tech down – the S&P 500 slipped 0.81% overnight due to the drag from tech stocks including Snap which fell a record 43%
26th: Fed minutes signal "strong commitment and determination" to restore price stability by continuing with 50bps rate hikes at the "next couple of meetings" and noted that a "restrictive stance of policy may well become appropriate". FOMC minutes were not more hawkish than expected.
27th: US market sentiments continued to improve overnight
30th: Improving risk appetite on Friday. Fed's Bostic opined that the Fed may pause rate hikes in September, prompting market to price in some relief to the Fed's aggressive 50bps rate hikes sooner rather than later.
Thank you for reading! Please like my Facebook page to get the latest updates.
Please click here for Referral deals.