Splunk Inc. (SPLK) was on my radar after reading about the company on Business Times. The company was incorporated in 2003 and is headquartered in San Francisco, California.
I first bought the stock at 114.28, and sold it at 150.53. Subsequently, I bought it back again after my deeper research and analysis of the company. Admittedly, I sold it too early (though it's a good 30% gain).
Business overview
Splunk Inc. provides software and cloud solutions that deliver and operationalize insights from the data generated by digital systems in the United States and internationally.
The company offers Splunk Platform, a real-time data platform comprising collection, streaming, indexing, search, reporting, analysis, machine learning, alerting, monitoring, and data management capabilities.
It also provides Splunk Solutions, such as Splunk Security solutions that enable cybersecurity teams streamline the security operations workflow, accelerate threat detection and response, enhance threat visibility, and scale resources to increase analyst productivity through machine learning and runbook-driven automation.
Splunk IT Solutions provide IT Operations teams visibility and control across cloud and on-premises environments, while Splunk Observability Solutions is responsible for building and maintaining infrastructure and applications.
Current Share Price
Performance of the stock during October 2021.
Why I mentioned that I sold the stock too early: Based on the technical analysis, the stock is on an uptrend trend.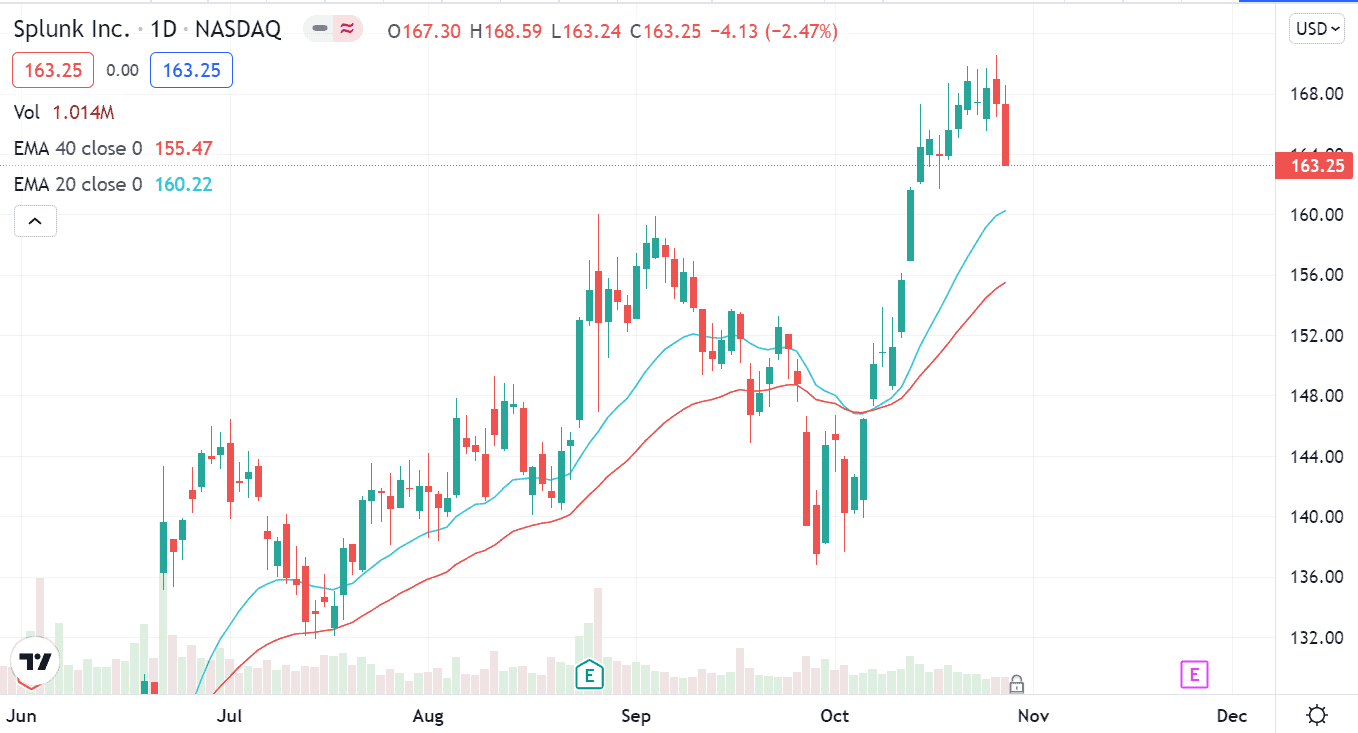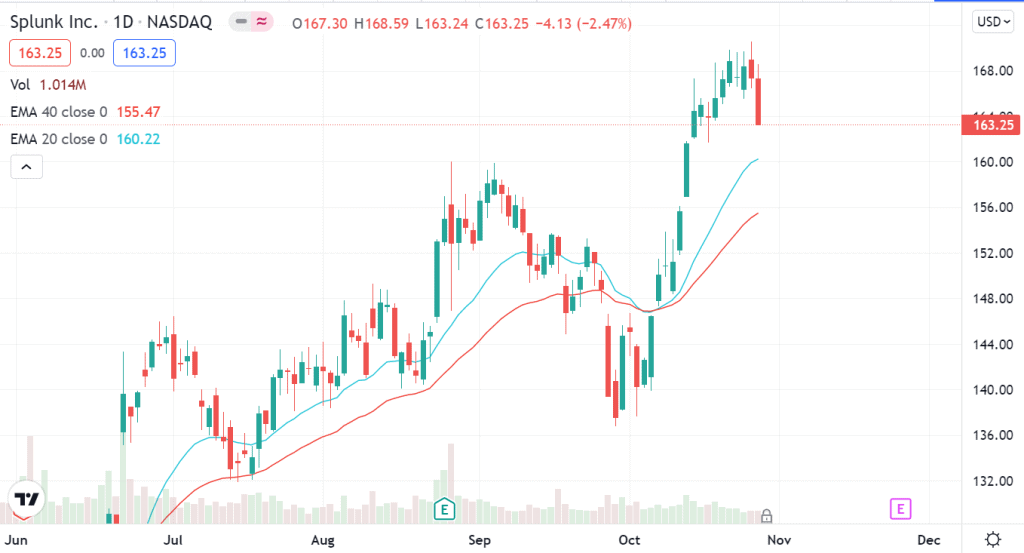 About the Company
In addition, the company offers Ecosystem Solutions, which includes pre-built data inputs, workflows, searches, reports, alerts, custom dashboards, flexible UI components, custom data visualizations, and integration actions and methods, as well as Splunk On-Call, Splunk Infrastructure Monitoring, and Splunk Phantom solutions.
Splunk Phantom solutions provides APIs, SDKs, and other interfaces that enable its ecosystem, including third-party developers, partners, and customers to build content that configures and extends Splunk solutions to accommodate specific use cases.
Further, the company provides adoption and implementation services, education services, and maintenance and customer support services. It sells its offerings directly through field and inside sales, and indirectly through various routes to market with various partners. Splunk Inc. has a strategic partnership with Tenable Holdings, Inc. to secure active directory and converged operational technology environments.
Financials
The financials for the company are not good.
The ROE, EPS for the past 5 years and ttm are negative
P/E and PEG cannot be computed as it has negative income


Despite these numbers, Splunk (SPLK) - Get Splunk Inc. Report, which helps companies to both use their data and keep it safe, is seeing success in the cloud.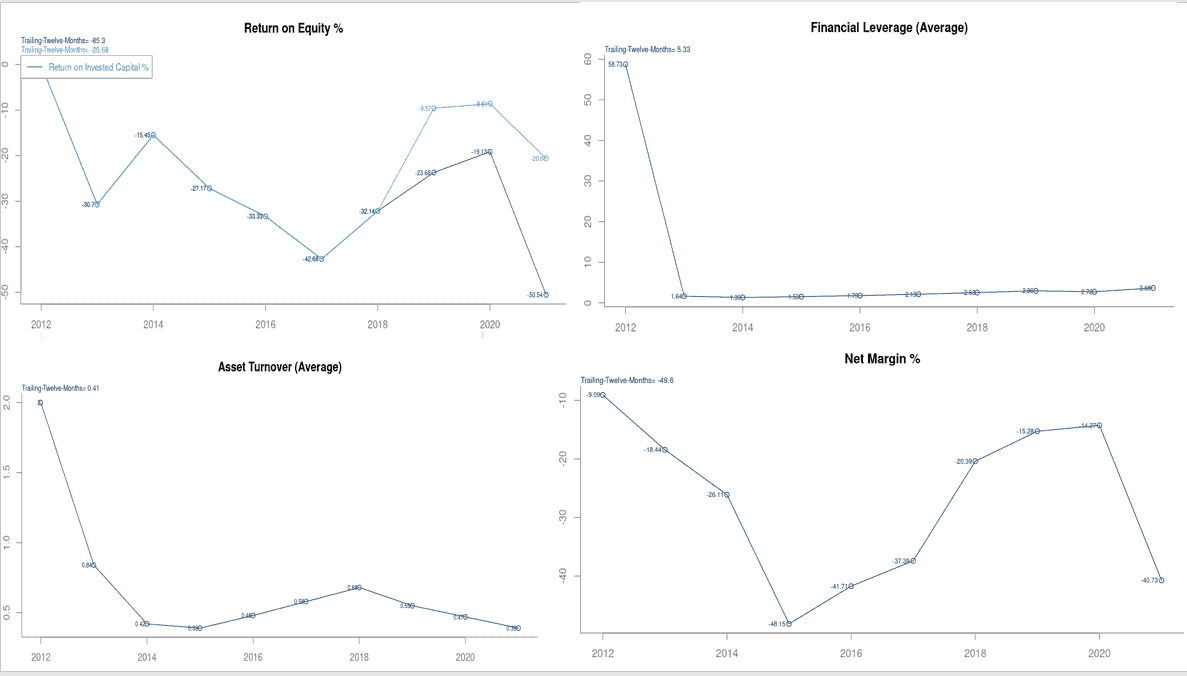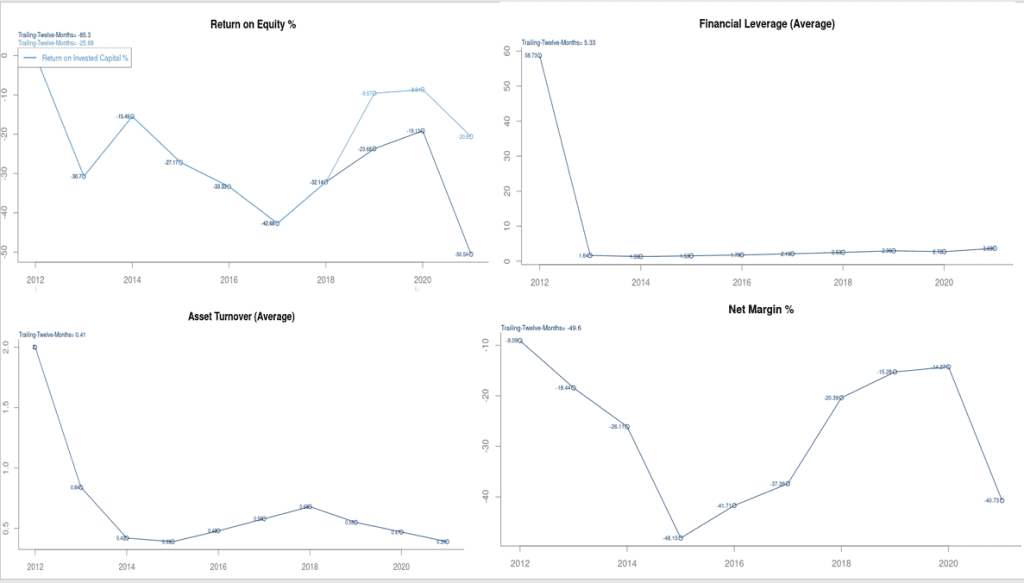 Additionally, Doug Merritt, president and CEO of Splunk, has some comments to justify the less than stellar financials.
19,400 customers in 130 countries in fiscal 2021 (up 2K compared to end of previous fiscal year)
Revenue of US$2.36billion in fiscal 2021 (up 31% over previous 12 months)
US$795million of non-cancellable orders at Jan 31 that have not yet been recognised as revenue
Standard GAAP metrics on Yahoo Finance can't capture the growth story
Cash has improved as Splunk moves from pay upfront for the total contract value to pay annually to conform to industry standard cloud payment structures
Revenue recognition is different between term and cloud - Splunk has been focusing on annual recurring revenue. ARR delivery throughout FY21 was in the low 50s to mid-40s in growth
Revenue is recognised at the start of the contract instead of over the term of the contract under the relatively new US accounting standard ASC 606. As such, it is responsible to a large extent for the decline in revenue over the course of Splunk's fiscal 2021
With all these cloud contracts from previous years stacking up, GAAP revenue should be back to positive sooner rather than later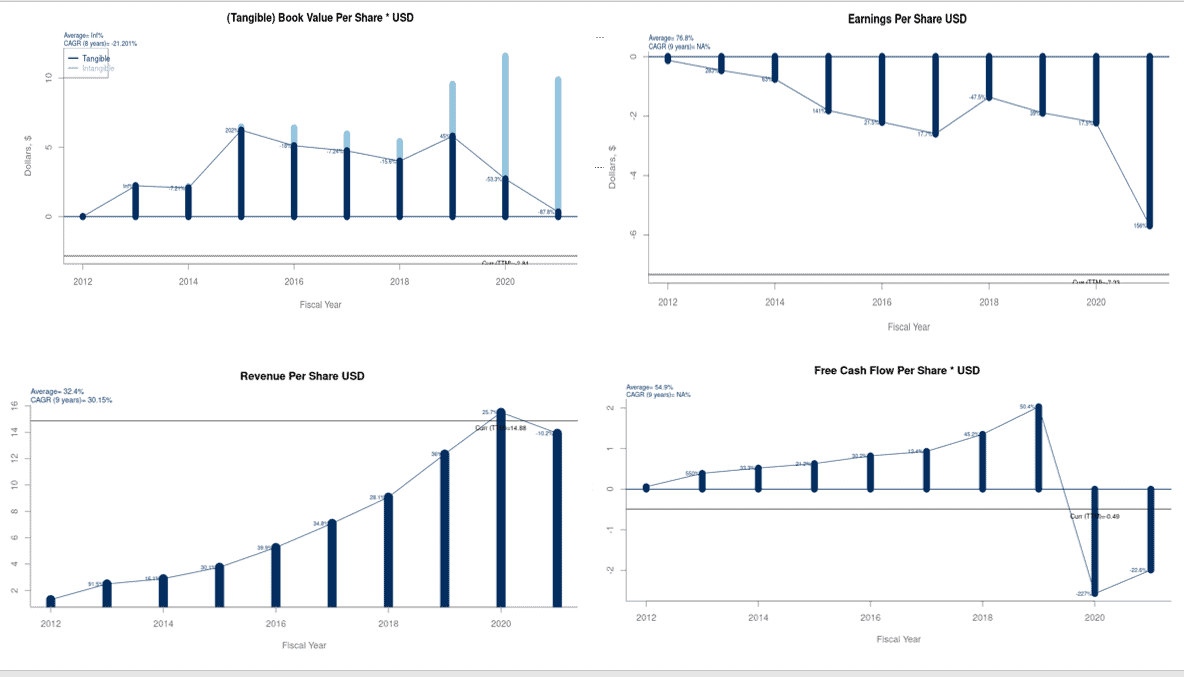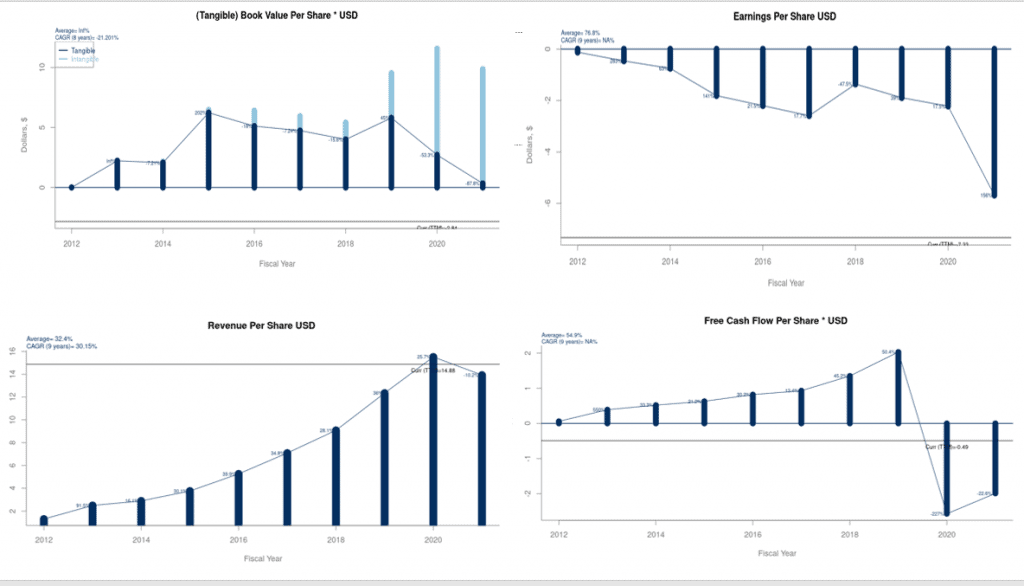 Growth Potential
With a total addressable market of US$81billion, Splunk has captured only around 2% of it so far.
Splunk Inc. plays a key role in providing software and cloud solutions that deliver and operationalize insights from the data generated by digital systems in the United States and internationally. San Francisco-based Splunk offers analytics that bridge the gap between data and action and make it secure, saying they "turn data into doing." Harnessing and reusing data and keeping it safe are keys to the success needed to keep its customer companies competitive during their digital transformations.
One of the Splunk's newest features helps companies automatically redact sensitive and personally-identifiable information from its data as it's being loaded into the Splunk platform. That way, companies and consumers alike can be assured their information won't be leaked or hacked.
Business Opportunities
One of Splunk's largest customers is Walmart (WMT) - Get Walmart Inc. Report, which uses Splunk to provide a strong digital experience to over 220 million customers.
Additionally, the government continues to be a key sector for Splunk, as it's imperative that government agencies modernize and keep data safe.
Customers of Splunk's flagship product (Splunk Enterprise) include Porsche, Domino's pizza and Intel.
My thoughts
I decided to buy back into Splunk as I am categorising it under Speculative Growth Companies. With the growth potential and impressive clientele, I think there is a chance for Splunk to grow further.
Thank you for reading! Please like my Facebook page to get the latest updates.