Investing for the long run?
Welcome Gifts

Account Opening Rewards:
• Unlimited Commission-Free Trades for HK & SG & China A Stocks in 365 Days
• Unlimited Commission-Free Trades for U.S. Stocks in 180 Days
• 1 Grab Share (NASDAQ: GRAB)

First Deposit ≥ SGD 1,000 and make 5 New Trades Reward:• SGD 88
I have been using TDAmeritrade to invest since the beginning in the US market. When I decided to diversify across different stock exchanges, I switch from DBS Vickers to Tiger Brokers (a cheaper alternative). It is very hard to open an account with TDAmeritrade fast due to their $0 commission rates now. I have friends who used Tiger Brokers to invest in all markets (Singapore, US and Hong Kong Stock Market) as a result.
For myself, I used Tiger Brokers to invest in HK market and TD Ameritrade in the US market. One reason why it is not recommended to use invest in HK stocks in NYSE is because of the extra fees incurred ( stocks with ADR behind) and that it is a "holding company".
It took me a long time to decide which brokers to use, based on my needs.
Brokers who don't charge a custody fee
Reliable brokers with strong backing as I am a long term investor
Brokers that could attend to my calls. On this note, I find it very hard to connect with Tiger Brokers but their fees are really cheap in the markets and I am good with their interface. Also, it is super convenient to deposit my money and do an exchange rate conversion.
As a collaboration with Tiger Brokers, there is an exclusive promotion from my link here.
Registration rewards
Commission-free trades for U.S. stocks in 180 days (Unlimited);
30-days Reuter's video card;
NYSE ArcBook real-time Market Data;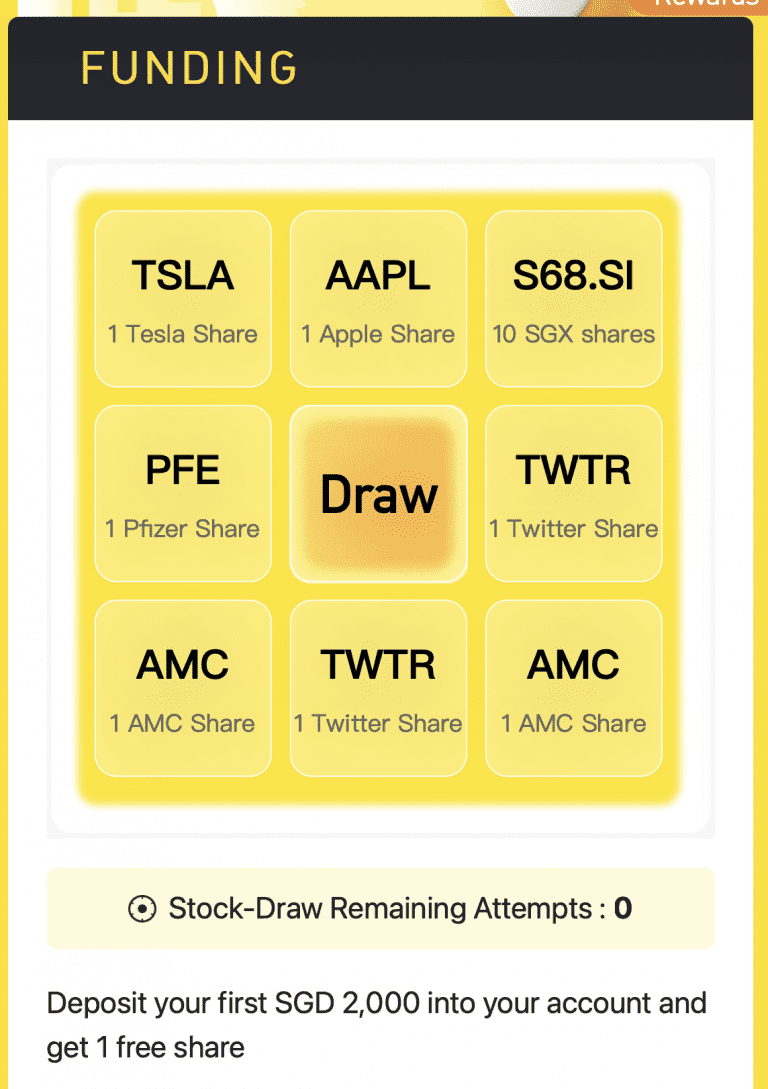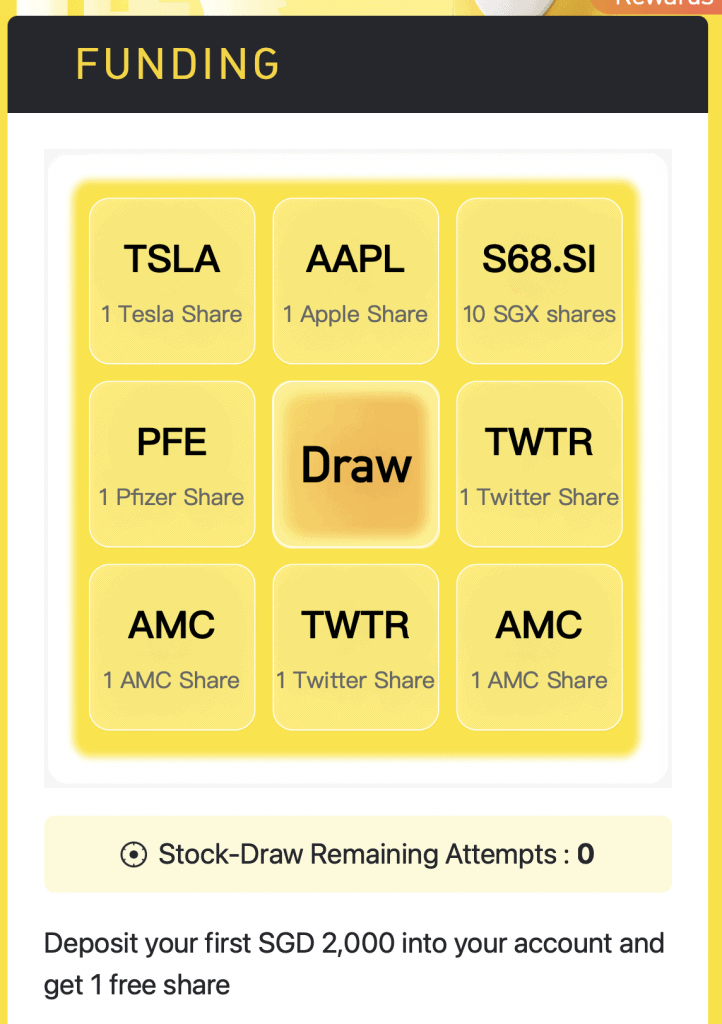 2. Account Opening:
1 Grab share (NASDAQ: GRAB)
3. First Deposit≥SGD 2,000:
First Deposit ≥ SGD 2,000 Reward:
Lucky Draw to win one free stock, valued between SGD8- SGD1120;
SGD5 voucher;
Tiger is the fastest-growing broker-dealer in China that brings Chinese people to trade US stocks before expanding our global business in 2021. It takes them about six years to grow the business, gets listed in Nasdaq with Symbol TIGR, now with a market cap of 3 billion, 1000 employees, and global offices that include Singapore, the US, Australia, and New Zealand. Their business is backed by investors like Jim Rogers, Interactive brokers, and many other famous institutions.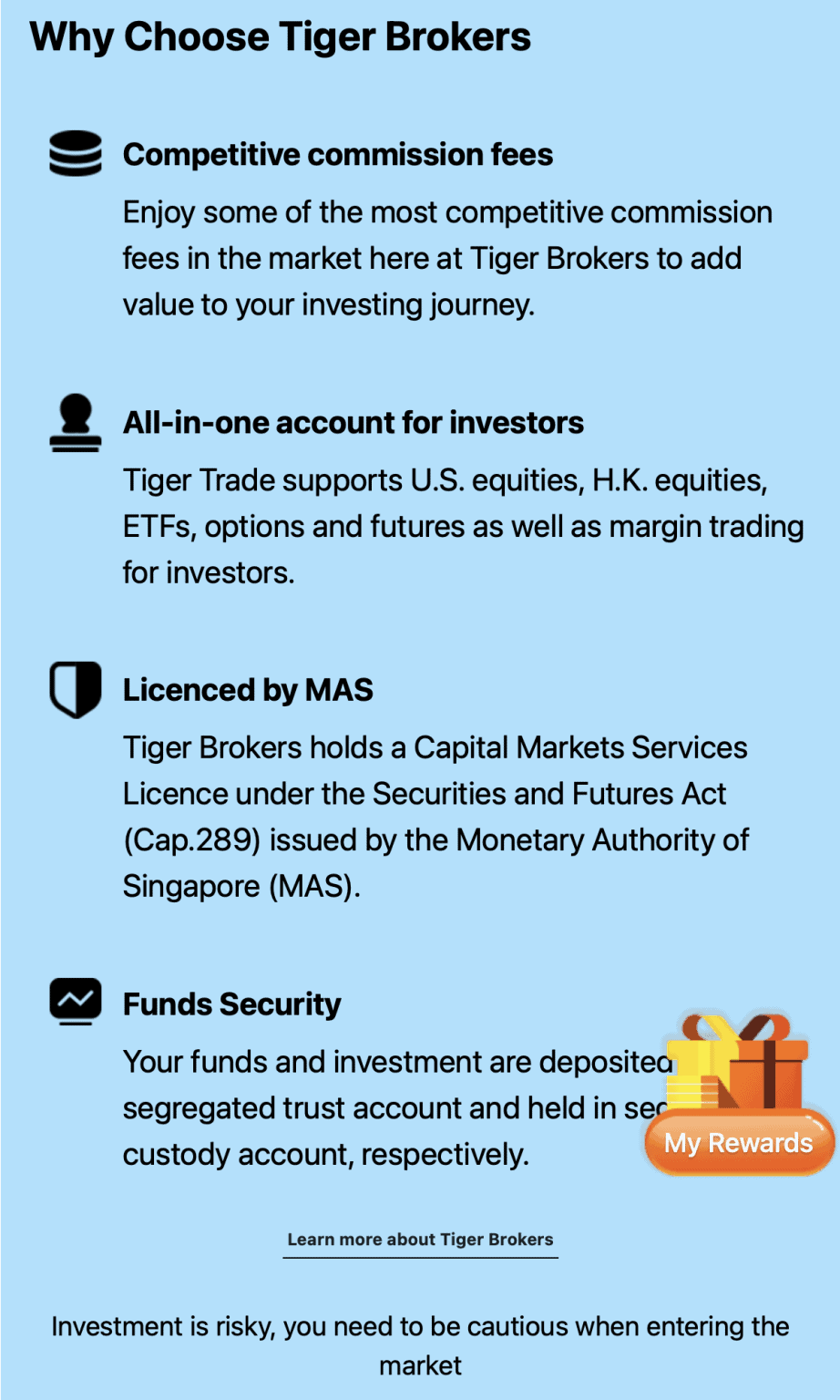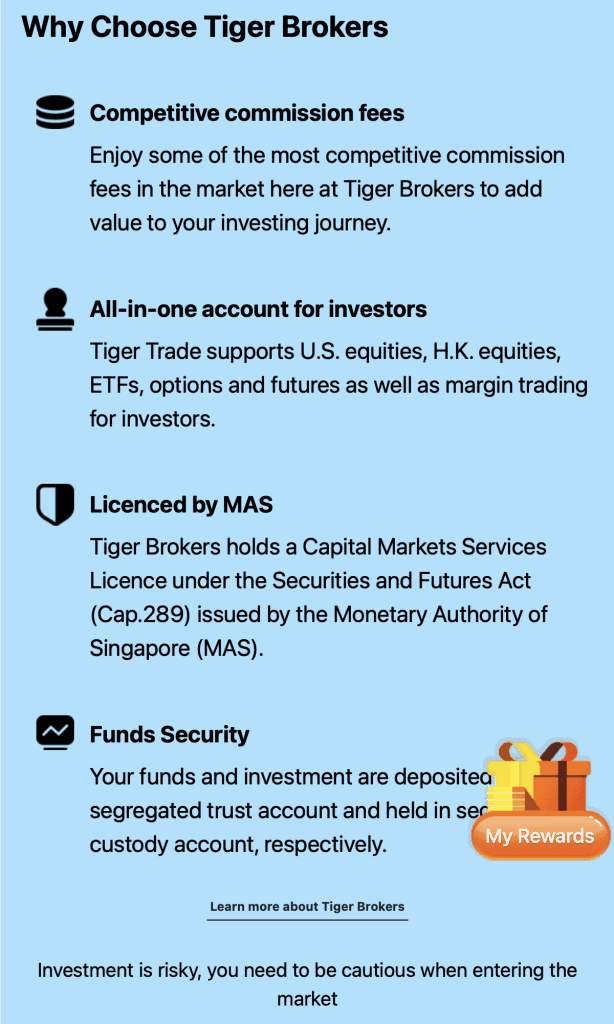 Tiger brokers has a very professional trading platform with easy-to-navigate design, quick online account opening and funding. They support trading global markets that include US, HK, Singapore stocks and more.
Invest wisely and safely, here's the link to get exclusive rewards.
Please like my Facebook page to get the latest updates.