I passed the 2019 December CFA Level I exam. The pass rate for CFA exam was 42%. Contrary to the advice/study strategies given on the forums, it was not particularly useful for me. Instead, the self-study and preparation tips from my friends definitely helped me alot! I hope this post will be useful for any candidates.
Might be taking Level 2 exam. Nevertheless, appreciate if you can like my Facebook page to connect with me.
Analysis of my CFA Level 1 exam results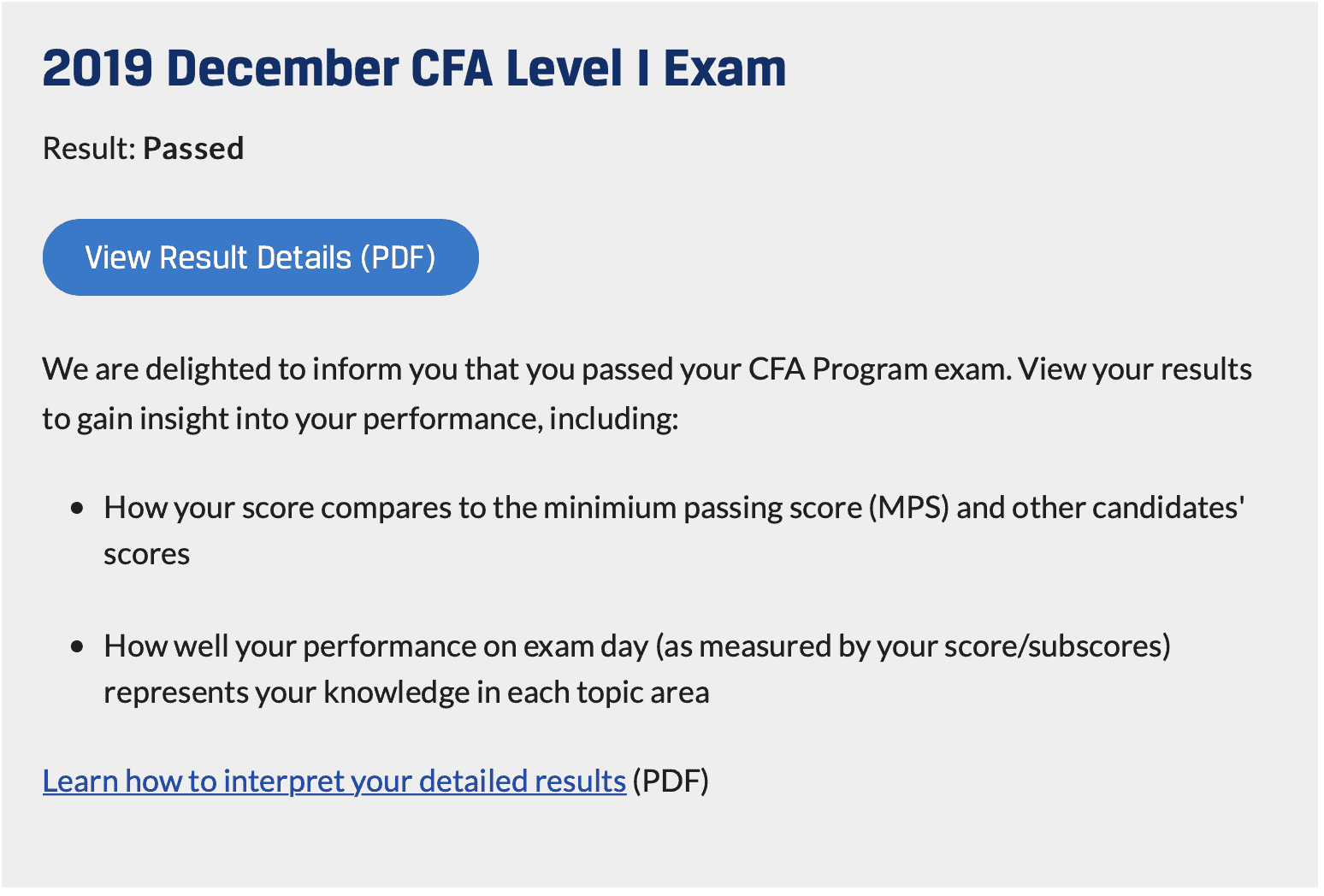 My stronger topics are in Alternative Investments & Derivatives, Corporate Finance, Economics, Equity Investments, Fixed Income Investments and Quantitative Methods
My weaker topics are in Ethnical & Professional Standards, FRA and Portfolio Management
My background
If you had taken Economics for your A levels, both Quantitative Methods & Economics are quite manageable. Needless to say, I struggled so hard in the other topics. It's exceptionally hard to learn and memorise so many concepts and formula in a short span of time. On the flip side, a number of candidates came from Business School so most topics are familiar to them.
Juggling the revision with a 9-6pm job was tough. This means that I could only study during my commute, after work and during the weekends. I spent all the free time that I had on studying, so I am certain that I invested over 300 hours in revision.
I started to study proper in May 2019, which means I have around 8 month of revision. I would say the biggest reason why I passed is due to the insane amount of time I used to recap the concepts and practice questions(>10000 times as I did each set of questions 3x).
CFA level 1 syllabus/curriculum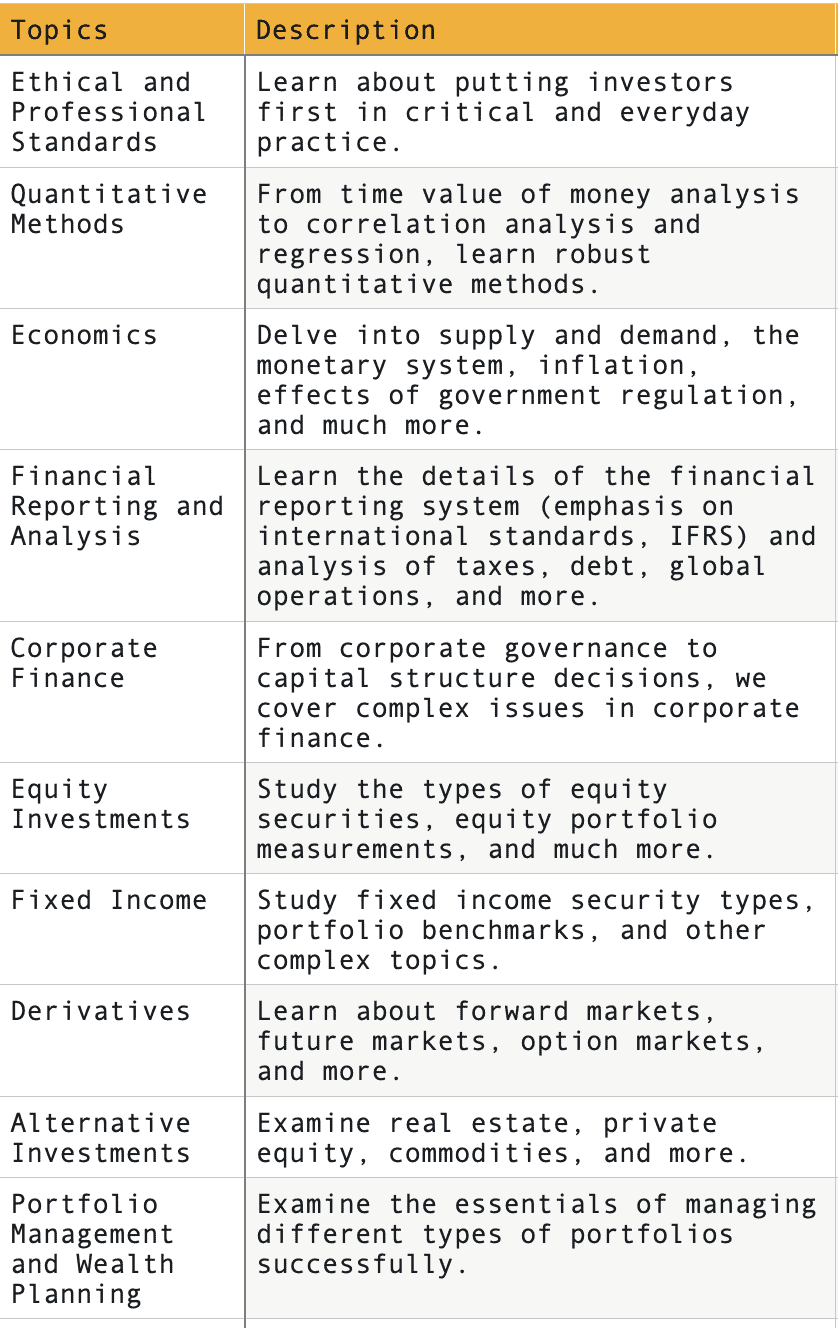 How I studied and prepared for each topic
Studying for the Level I exam requires discipline, and it takes a substantial effort to master each topic. I used different strategy for each topic.
How to study Ethnics
General tip: Adopt a read-and-reread strategy. It's about reading Ethical and Professional Standards at the very start of your CFA exam preparation. Then come back to Ethics, every time you finish studying some other topic. At the end of your prep, we also recommend Ethics revision.
My tip: I made a mind map as there are so many things to memorise. I used Kaplan Schweser notes as it is succinct.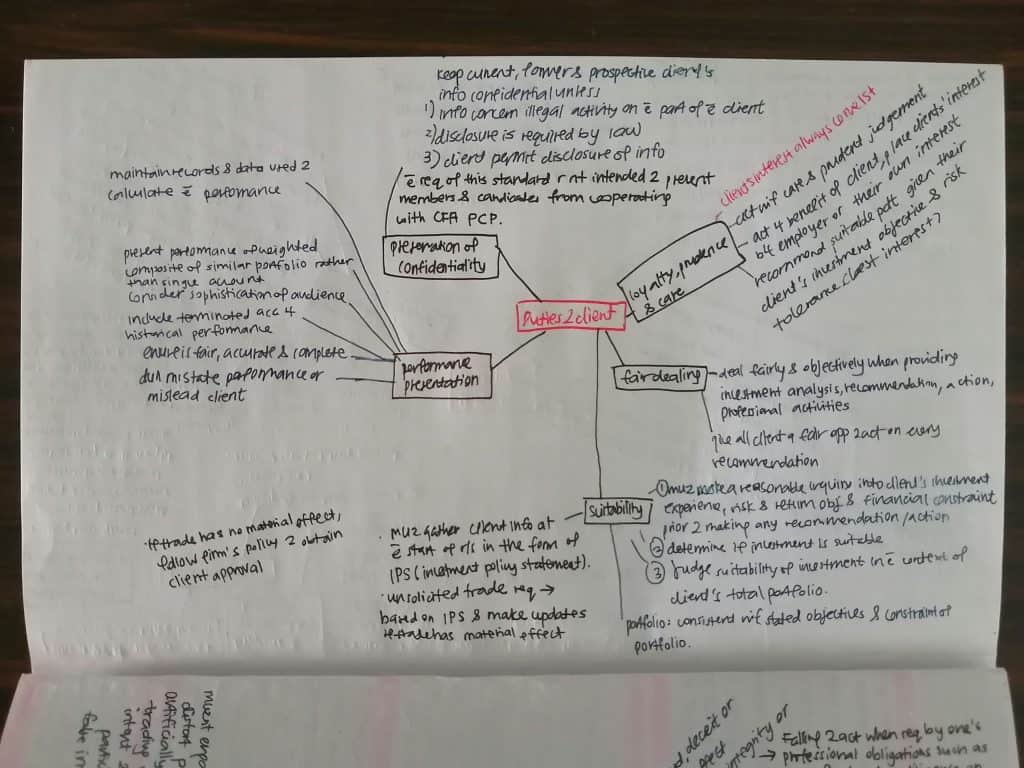 How to study Economics and Quantitative Methods
This might be the topics familiar to most, if you took it during high school. I made notes on each concept and wrote down the key points. Although the content is easy to absorb from the Kaplan Schweser notes, the questions on the mock exams might be slightly tricky. So practice makes perfect.
It might seem overwhelming to remember so many formulas. But it will get into your head overtime, especially with more practice.
How to study for Financial Reporting and Analysis, Corporate Finance, Equity Investments, Fixed Income
These are exceptionally hard for me. Because there are too many formulas to memorise. However, the questions really helped me to internalise the concepts really well. I did all the questions three times. Which means I had practiced over 10k questions. Answering the questions during the CFA Exam came intuitively, as the questions are more or less similar.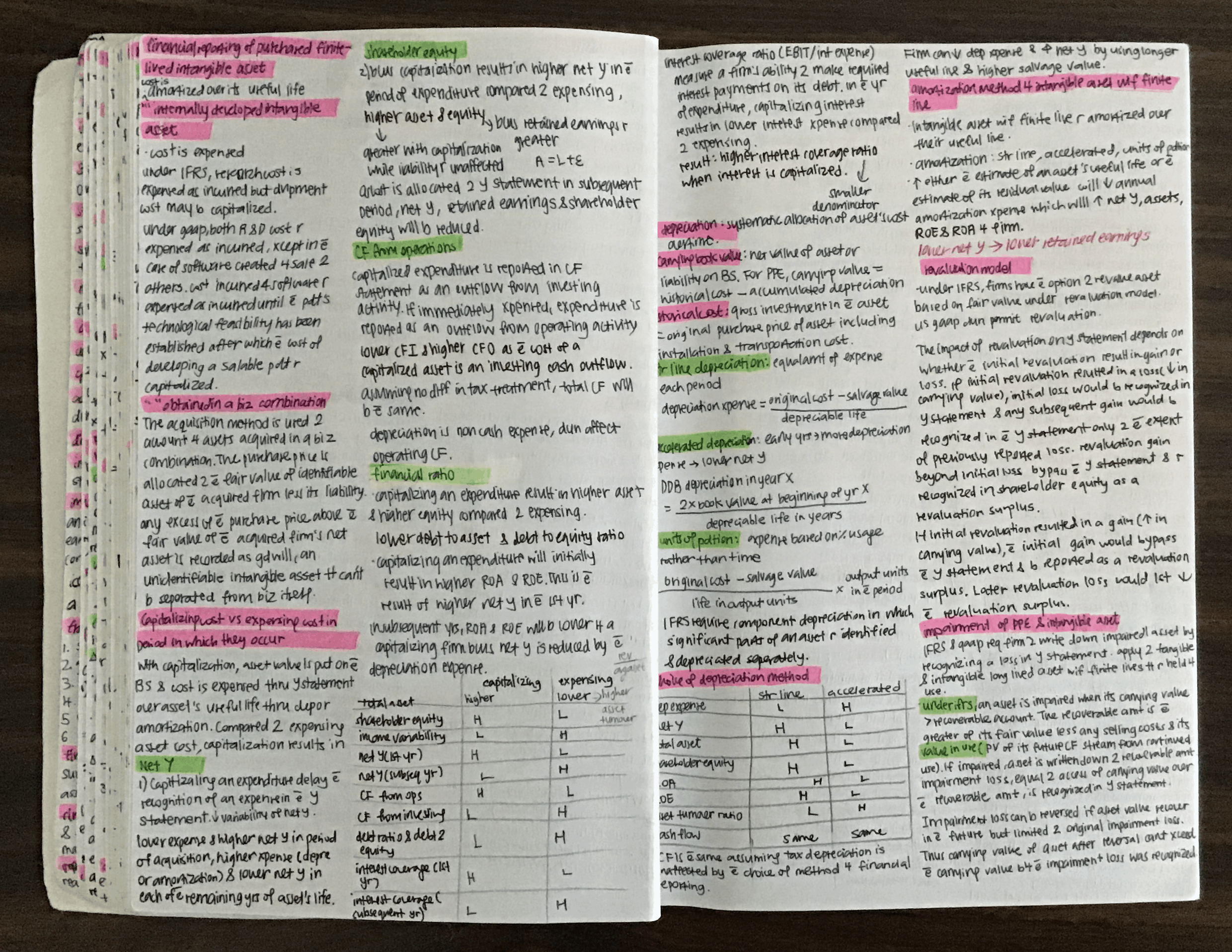 How to study Derivatives, Alternative Investments, Portfolio Management and Wealth Planning
These are some topics which I haven't had much time to internalise. Partly because I was too exhausted to absorb more content, nearer to the exam. As such, I learnt the topics through Q&A, in contrast to how I studied for the rest of the topics.
CFA level 1 study materials
Schweser Notes
Most important resource. Their notes are condensed and easy to internalise.
Youtube
For learning how to use TI BA 2+ maths. Kaplan notes was unable to aid me well in this area. His videos are so helpful in guiding me on questions, such as Ordinary Annuity Calculations (PV, PMT, FV).
Topical questions from CFA portal
This is EXTREMELY useful. I crushed this thing relentlessly. It's an easy way to review readings and retain a large percentage of the material.The questions are similar to the standard for the CFA level 1 and the mock exams. There's detailed explanation so you could learn from your mistakes. Fret not, if your your results did not hit >70% consistently. On my first try, I hit ~50% for my weak topics and it subsequently improve.
Schweser Question Bank (3000 questions)
The questions are so much tougher than the CFA exam and mock exams. So don't worry if you cannot do. My recommendation is to attempt the topical questions on the CFA portal first, to build up on your foundation.
Schweser Quick Sheet
Used during commute, memorising all the concepts, formula etc.
Mock exams from CFA portal
There's 3 mock papers available, released closer to the examination day. However, it was released much earlier because of some students' feedback. I spent the last few weeks on the mock exams (redo 3 times as well).
Should you take online classes?
I did not take any online classes or sit for the mock exams at a study centre It's tough for me to spare the time and money. There's more ROI if I continue my self-revision. Simply because I feel it is more worth it to invest my time in reinforcing the concepts myself and practice as many questions as possible.
Should you take the exam in December or June?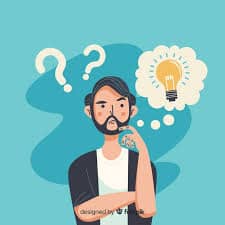 I took the December paper simply because I wanted to space out my revision. By taking the December paper, you will have more time to study but if you are to retake, it will be the following year in June. The concern would be a change in syllabus.
For the overachievers, this is the fastest way to take all three tests as soon as possible (in 18 months)
Exam day
I made sure to be in a relaxed state of mind and did not study the day before. However, I woke up at 3am and couldn't fall asleep. This means that took the 6 hours long exam with 3 hours of sleep. Goodness. Needless to say, I took the exam in a half-awake state, answering the questions intuitively. Similarly to what my friend shared, we can finish each session of the exam (3 hours) long in around 1.5 hours. Leaving the spare time to check and nap (dead tired)
When you are struggling or feel like giving up, remember your motivation in taking the exam.
My motivation to press on, was that I invested so much time, energy and fees (it aint cheap!). Additionally, it curbed my identity/ quarter life crisis and might potentially helped me in my career. Best wishes!
More study-related blog posts
Curriculum and topic weight changes
Thank you for reading! Please like my Facebook page to connect with me.