My first time experiencing the market crash has been a bewildering affair. It could have been a popcorn worthy moment if not for the bulk of my cash already invested in the market. Unlike my colleague who had liquidated his holdings in SYFE and incurred a realised loss of over $2k, I am still observing the situation tepidly.
As my Facebook home page become plagued with Covid-19 related articles, I really appreciate the CLOY articles sneaking up amidst this tense situation here and there.
These articles made me feel better about my predicament.
1. Even after a giant fall, stocks are still expensive by historical standards
The bedrock metrics show one thing for sure: Even after the repeated drops, stocks have simply gone from outrageously overpriced to overpriced.
2. Is this your first stock market crash? Some advice for young investors
You have to get used to market crashes
Understand the trade-off between risk and reward
Don't worry about timing the market
Saving is more important than investing
Deciding on REITs portfolio
Investing in a REITS portfolio had been on my mind for some time. Although Lion S-REIT ETF came out much earlier, I did not purchase it as there are multiple layers of fees and they were not yet confirmed previously. Nevertheless, the upwards trend of the performance was reassuring that REITs portfolio is viable, and work in tandem with my long term investment horizon.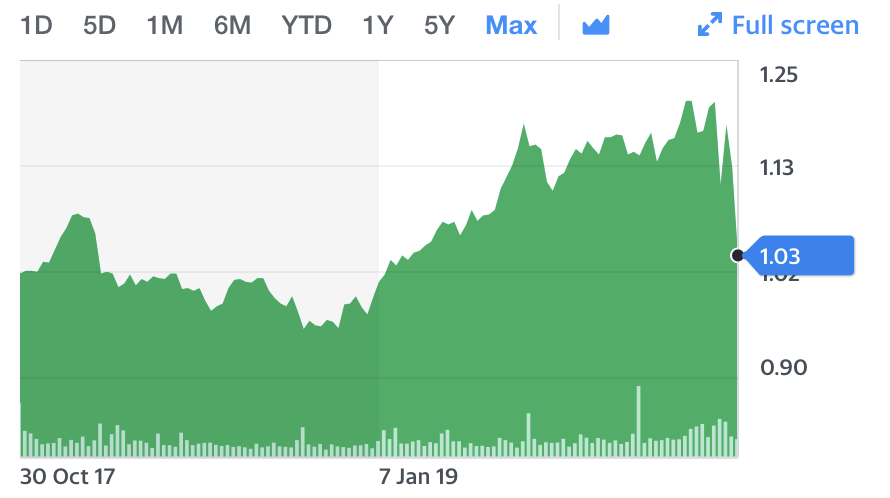 Lion S-REIT ETF
0.50% Management Fee
0.25% Brokerage Fee*
0.04% Clearing and access fee
0.15% Custody / Trustee fee
0.10% Rebalancing fee
Source: HWZ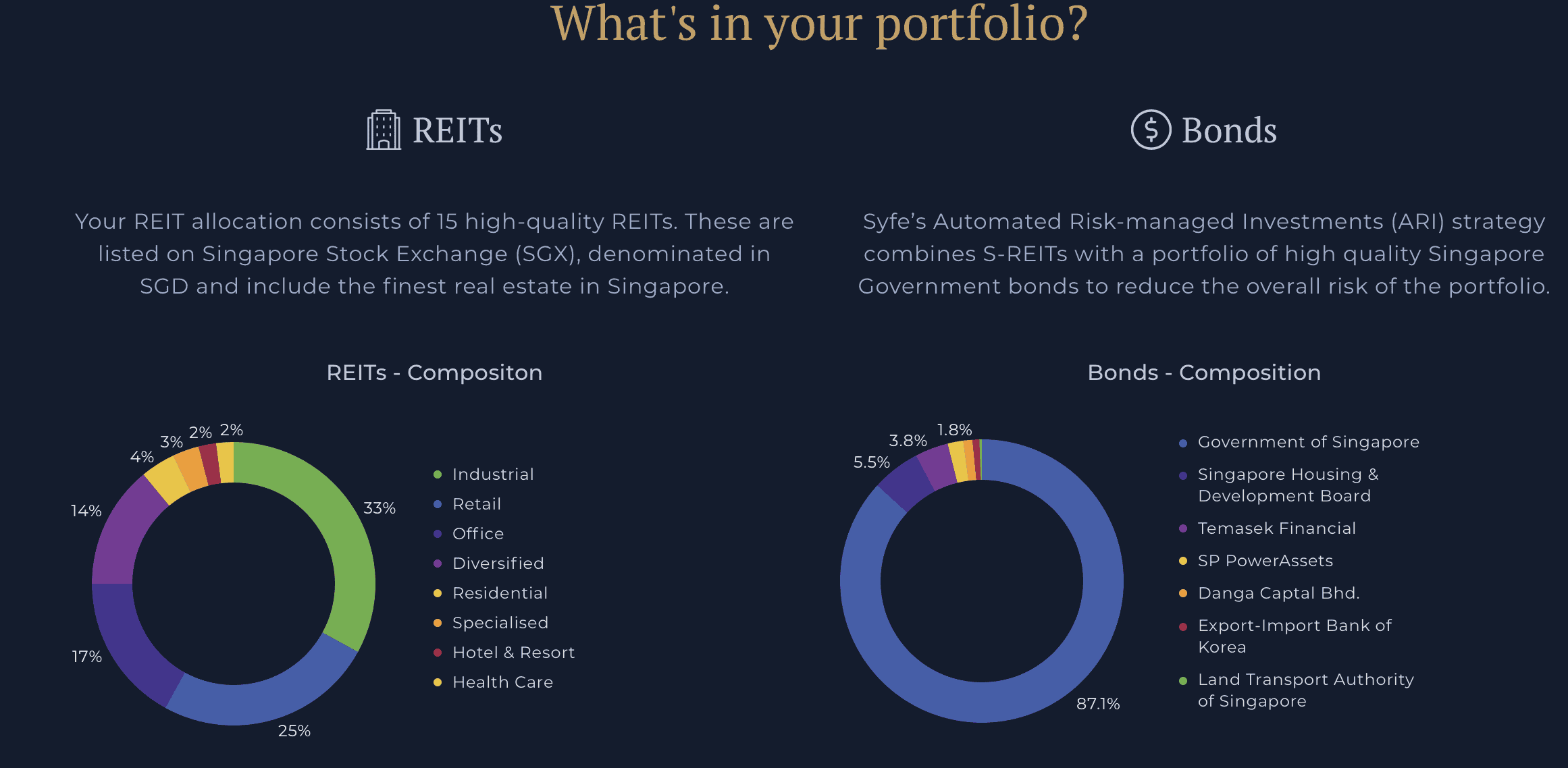 I bought SYFE Reit+ Portfolio on the day it came out (2nd Feb 2020). It is suitable for a young investor like me who needs REITs diversification, low cost annual fee and hands-off approach in investment.
As captured from the website, REIT+ is a Syfe portfolio built by combining 15 S-REITS and Singapore government bonds.
They have a white paper on their Automated Risk-managed Investments (ARI) strategy to reduce the overall risk of the portfolio. It is their proprietary investment methodology, combining the best of two leading approaches - Global Market Portfolio (GMP) and Risk Parity Portfolio (RP). It aims to reduce an individual's risk when markets are unfavourable by reducing the % of REITs. When markets are optimistic, it increases REITs to deliver better returns.
There is no customisation of REIT+ portfolio, unlike their Global Portfolio (via selection of risk). * I bought that after reading several comparisons between Stashaway vs Syfe.
The updates for my portfolio is available at 2pm daily on their app. The REIT+ portfolio will be rebalanced as necessary based on market circumstances to minimize fluctuations in our portfolio value. I have opted to reinvest the dividends. Individuals and resident corporations are not subject to Singapore withholding tax on S-REITs or Bonds as per IRAS guidelines. Should any tax be withheld, Syfe will reimburse its clients the entire amount.
Currently, my REITs portfolio is in red. The portfolio % allocation is leaning heavily towards Singapore Bonds.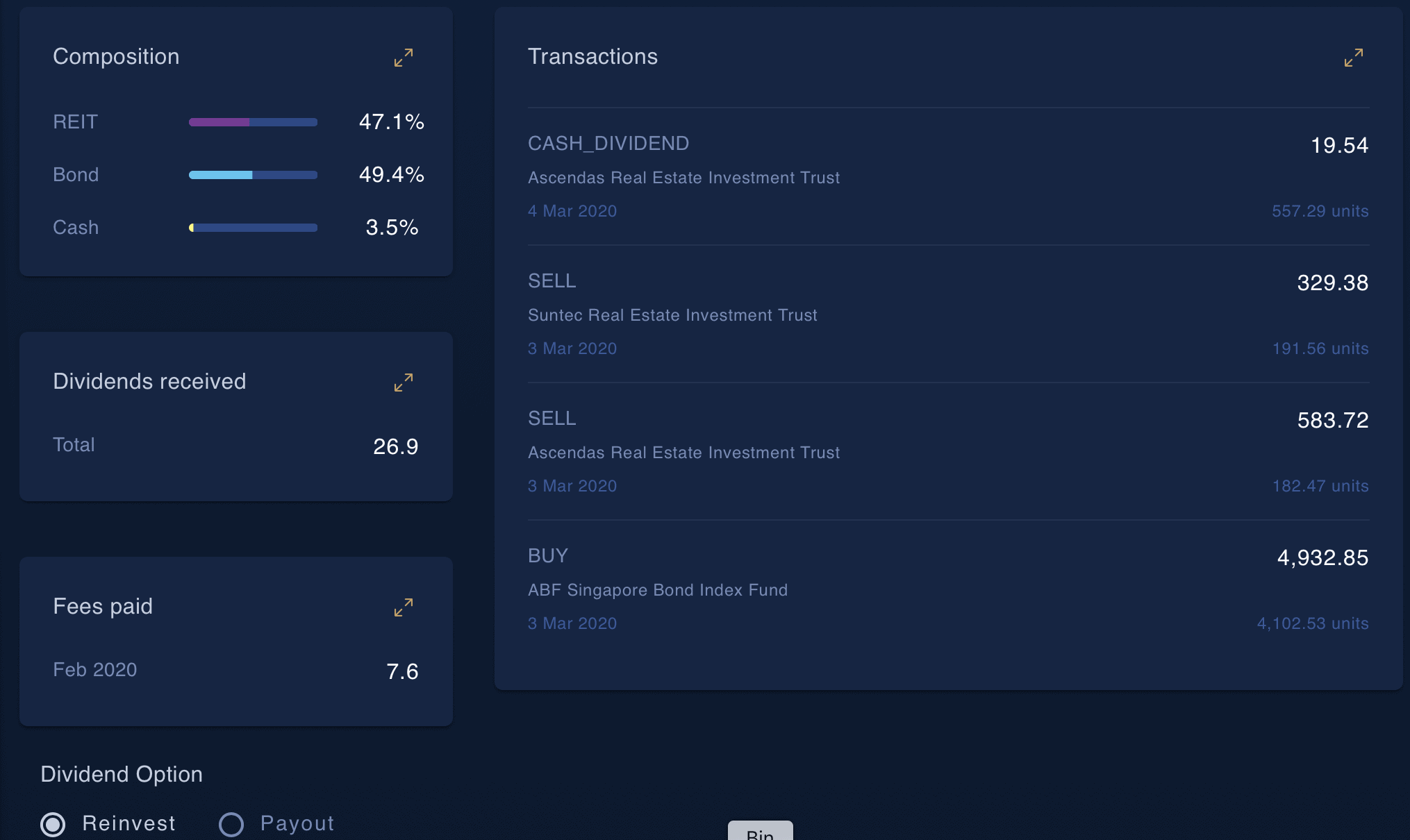 ABF Singapore Bond index fund currently occupies 49.45% of my portfolio (#1), followed by Ascendas Real Estate Investment Trust (#2) and finally, Mapletree Commercial Trust (#3). I missed the opportunity to purchase Mapletree Commercial Trust in 2017, as I was not ready to enter the market yet.
Portfolio performance: Feb-Mar 20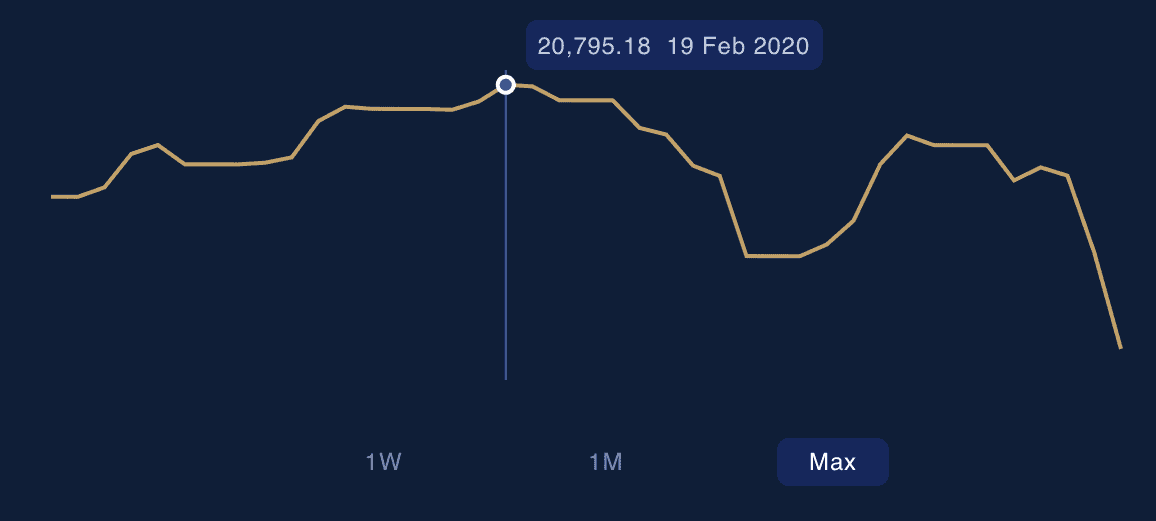 Dividends

Fees
Although there is no minimum investment amount, I deposited $20K so that my annual fee is 0.5%.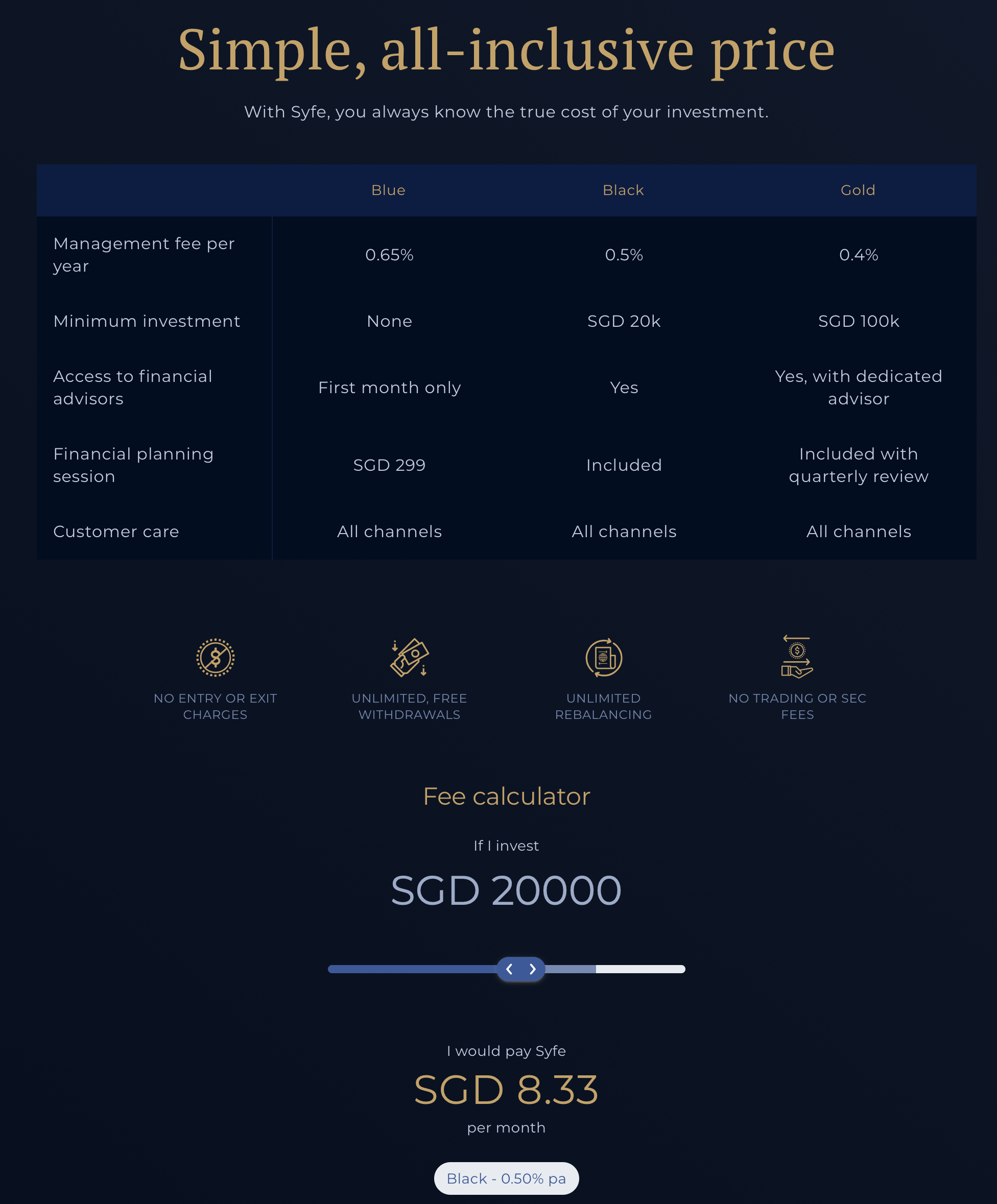 For anyone considering to purchase REITs portfolio, feel free to use my referral code - SRPRCBM3S. We will get the following bonus.
$10 bonus for the first deposit above $500.
$50 bonus for the first deposit above $10,000.
$100 bonus for the first deposit above $20,000.
To enjoy the promotion, clients will have to be new users of Syfe and keep their initial deposit with Syfe for at least 6 months. The bonus is applicable on the first deposit made only. Clients will receive the bonus after 5 working days of their initial transfer and it will be automatically credited to their portfolio and invested along with their existing investments.
Do drop a message to their customer service team after using it, to make sure that the system captured it:) I usually use the live chat to communicate with them.
Thank you for reading! Please like my Facebook page to get the latest updates.