Pursuing FIRE may require a postpone of today's indulgence for the future's. The magic of compound interest is a motivation to save up as much as possible now, withholding consumption in the present. As such, I hardly splurge and only spend on the essential things. Pampering has taken a backseat. I find reading these books help me to say grounded.
Here, I distill all the essential concepts from the books I read.
Happiness is the absence of desire
Peace happens when you don't turn an observation into a problem. If you don't have the desire to act on what you observe, you are at peace
Being curious and motivated leads to action
It is desire, not intelligence that prompts behavior
Cultivate a desire before doing anything
Emotions are a threat to wise decision making
Suffering drives progress. Source of suffering is the desire for a change in state
Reward is on the other wise of sacrifice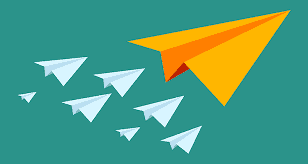 Aggregation of marginal gains - make small improvements daily
Be 1% better everyday. A slow pace of transformation is okay.
Outcomes are a lagging measure of habits
Forget goals. Focus on systems. The process will lead to the result that you want to achieve (goal).
Fall in love with the process instead of the momentary happiness of getting the goal.
The commitment to the process determine your progress
To change things, you need to have a goal, plan and change your identity
Practical way to change who you are is to change what you do
Decide the person you want to be then take small steps to reinforce your desired identity with the habits you choose today
Focus by taking actions (active practice), not in motion (passive learning)
Big picture thinking
See the big picture and know the destination
Have a Growth mindset and learn continually
Focused thinking
Think with clarity
Identify your priorities and see what bear fruit the most
Creative thinking
Have ideas, explore options, imagine
Don't fear failure
Realistic thinking
Do the work, be knowledgeable, get the facts and think with certainty
Strategic thinking
"If you fail to plan, you plan to fail"
Possibility thinking
Look for possibilities in every situation
Have belief
Question popular thinking
The Subtle Art of Not Giving a F*ck By Mark Manson
Learn how to focus and prioritize your thoughts effectively. This means that you need to pick and choose what matters to you and what don't
You don't need to give a f*ck about everything & everyone
Be comfortable about being different
Find something important & meaningful in life so you won't give a f*ck to meaningless/ frivolous and trivial things
Make time for emptiness
Don't worry about things you can't control
See work as mindful work that educate and nurture you
Don't compare
Find peace by casting away greed, anger & ignorance
Don't be bound by a single perspective. See things in different ways
Don't be fixated on what's right or wrong. Compromise
Be good to yourself first, then to others - learn how to express your feelings without agonizing over it
Attain inner peace by not feeding and producing negative thoughts and learning to accept circumstances - suspend your inner monologue if there is nothing you can change
Don't get swept away by the storm - follow the wisdom emanating from the storm's peaceful eye
Worry about the problems that you are facing right now will do. For the rest, you will cross the bridge when you come to it
Focus on learning and improving
Take the challenge, learn from failure, continue the effort
Don't worry about mistakes, failures in the process
Be curious
Find and build specific knowledge
Find work that feels like play
Be patient. You have to give your desired outcome a long enough timescale. It takes time and you have to put in the time.
Decision-making: If you can be more right and rational, you will get non-linear returns in your life
Thank you for reading my post! Please feel free to connect with me and get updated posts on Facebook.